World news story
How to sell through Amazon Japan
The use of e-commerce platforms in Japan is growing rapidly. There are great opportunities for British companies to sell direct in Japan.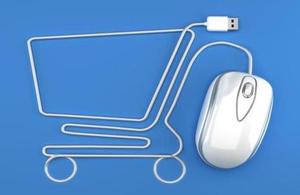 Amazon Japan is one of the biggest and most used e-commerce platforms in Japan.
The Japanese online sales industry has been booming with government estimates stating non-store retailing has expanded 2.5 times in the past 10 years. The market for e-commerce is estimated to have reached JPY9.5 trillion (£60 billion). The huge penetration of smartphones in Japan, which have rapidly been replacing ordinary mobile phones, is spurring this growth further.
The e-commerce model offers a relatively low-risk entry route for UK companies which wish to test the marketability of their products in Japan. It requires significant investment of money and time to establish a physical presence in Japan. Amazon Japan represents one of the few e-commerce platforms where UK companies can sell directly without local agents.
UK Trade and Investment (UKTI) has established a partnership with Amazon Japan through it's e-Exporting Programme, making it easier to UK companies to sell via this platform.
How to sell online
Our recorded webinar will also give you a detailed insight into the steps you need to take to sell through Amazon Japan. We invited guest speakers from the company to explain their model and the process UK companies can follow.
You can gain business knowledge of:
practical guidelines on how to sell through Amazon Japan
the company background and market overview
fulfilment by Amazon
sponsored products
Watch our video to take your next steps towards selling online in Japan.
Preview: Selling Through Amazon Japan Webinar
Our guest speakers
Richard Buttrey, Head of Trade Development at UKTI Japan is joined by:
Mr. Ichiro Agari, Senior Marketing Manager, Amazon Japan
Mr. Junichi Kuroda, Amazon Global Selling Senior Product Manager
Mr. Yuya Matsubuchi, Global Sales Manager, Amazon Japan
Next steps
Watch the full webinar to understand how your company could begin selling through Amazon Japan.
We also recommend you read our exclusive report on e-Commerce in Japan for more information on this aspect of the Japanese market.
If your company operates in the gift market, with particular focus on interior home fragrance and beauty products, watch our in-depth webinar to gain a full insight into this market.
Contact the UKTI Japan team for further advice and support on doing business in Japan.
Published 22 June 2015