News story
How healthy is your high street?
A simple new health check to help local business people spot early signs of decline in their high street is launched today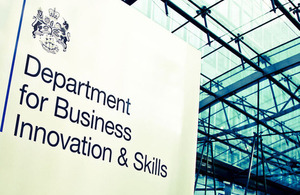 The 'Healthy High Street' guide is the first of its kind: a practical aid to help local businesses, councils and community organisations spot the early warning signs and prevent further degeneration.
Produced with the help of business organisations, high street traders and town centre managers, it's based on real life experiences and includes tips such as:
how to check on whether an area is attractive to customers
seeing if there are good parking and public transport facilities
looking at the variety of shops on offer
It then helps people to work together to draw up an action plan for what needs to change to rejuvenate the area and put that plan into action.
Business Minister Mark Prisk said:
"There are almost 5,400 streets called 'High Street' in the country, but we recognise that some of these have faced real problems: empty shops, vandalism and loss of customers. Much of this could have been averted if they had spotted the signs early enough and if local people - chambers, town centre businesses and local authorities - had joined together to take appropriate action.
"My colleagues and I are committed to tackling these challenges head on. After all, our high streets need to be centres for economic growth as we move towards the recovery."
Published 2 November 2010