News story
Horizon 2020: European innovation fund seeks business projects
Business can apply for European funds for a range of innovative projects from autonomous transport to energy efficiency and digital health.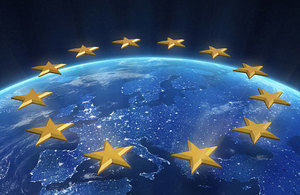 A European funding programme for businesses and researchers is to invest more than €600 million across 7 new initiatives launched this month.
Businesses can apply for support for projects in a range of fields including smart transport, autonomous transport, factories of the future,digital health, the circular economy and energy efficient buildings.
The funding is part of the EU's Horizon 2020 fund for researchers and business, which aims to ensure Europe produces world-class science and that barriers to innovation are removed.
Government underwrites European funding
The UK Government recently said that businesses and universities should continue to bid for EU funding while the UK remained a member of the EU and that it would underwrite payment of awards even when projects continued beyond UK membership.
The funding opportunities
Seven new Horizon 2020 funding calls open on 20 September 2016.
Competition information
all competitions open on 20 September 2016 and there are various closing dates
Horizon 2020 funding opportunities are open to everyone in an EU member state
projects must be a consortium of at least 3 organisations and each member must have a legal standing such as registered business, partnership or charity
there are national contact points who can help you to apply for Horizon 2020 funding and to find consortium partners
Published 5 September 2016