News story
Hopkins cheers on Northern Ireland athletes in Rio 2016 Olympics
With Rio 2016 Olympic Games only days away, Northern Ireland sports enthusiasts will put everything to one side for the next few weeks and will be cheering on their local athletes who will be taking part in these world-class games.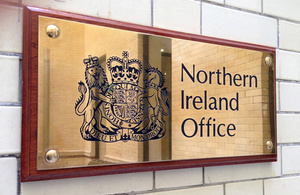 Speaking ahead of the games, NIO Parliamentary Under-Secretary of State, Kris Hopkins, MP sends his best wishes to all those Northern Ireland sports men and women taking part in Rio 2016.
Mr Hopkins said:
I want to send my warmest best wishes to all Northern Ireland athletes who will be competing in Rio 2016 Olympics and hope that they accomplish great things. Whether you are competing for Team GB & NI, or Team Ireland, you can be sure that the people of Northern Ireland will be cheering you on, and urging you to go for Gold.
Northern Ireland has always been big on sporting talent, and I have no doubt that over the course of the next few weeks we will see many sporting triumphs which we can all celebrate. Sport has always been something that brings people together, and I am confident, just as in London 2012, that this spirit will continue in Rio.
Good luck to you all. I will be watching and cheering you all on to bring home some medals!
Published 3 August 2016