News story
Honour those who serve their country, says Welsh Secretary
The Welsh Secretary said that Wales will be playing a major role in the celebrations taking place for Armed Forces Day, this Saturday [24th …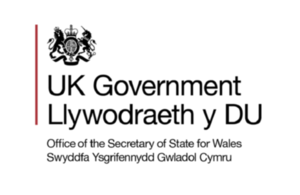 The Welsh Secretary said that Wales will be playing a major role in the celebrations taking place for Armed Forces Day, this Saturday [24th June, 2011]. 
Cheryl Gillan said that in the same way as the main event was held in Cardiff last year, this year it is being hosted in Edinburgh. However here in Wales there are plenty of opportunities for people to honour the individuals past and present who have served their country, with local and community events being staged in counties across Wales, to mark the celebrations.
This year a number of parades, fetes, concerts, ceremonies and dances are being organised in Cardiff, Bridgend, Borth, Pembroke, Cynon Valley, Merthyr Tydfil, Newport and Hengoed. 
Mrs. Gillan said: "Last year, Armed Forces Day was held in Cardiff and I know that Edinburgh will also do an incredible job in honouring and celebrating the role our Armed Forces play in protecting our citizens.   In memory of the struggles and sacrifices made by the brave personnel and also as a mark of appreciation and respect for the very difficult and demanding job that they do, I hope people will join in with the events and celebrations taking place, to offer our support and thanks. 
"In Wales we have a special connection with our Armed Forces and this annual event gives the public an opportunity to show their appreciation and pride for the soldiers, sailors and air personnel who sacrifice so much for others by serving our country."
Armed Forces Day recognises the contribution made by those who have served and continue to serve the British Armed Forces.  More information on Armed Forces Day is available ****here**.  **
Published 23 June 2011