News story
Hong Kong - London International RMB Forum first meeting
Hong Kong - London International RMB Forum first meeting.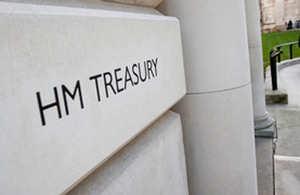 Following the announcement by the Rt. Hon. George Osborne (UK Chancellor of the Exchequer) and Mr Norman Chan (Chief Executive of the Hong Kong Monetary Authority) in January 2012 of the establishment of a private-sector led London-Hong Kong International RMB Forum, the Financial Secretary to the Treasury, Mark Hoban, today welcomed the progress made by the two leading financial centres at the first Forum:
This Forum further deepens collaboration between London and Hong Kong in supporting the wider international use of the RMB. I welcome the concrete steps developed by the participants, including today's announcements by Standard Chartered and HSBC, and look forward to continuing progress in the run up to the next Forum in London.
The Forum committed to further close collaboration among the Forum participants, and with other practitioners and market enablers, with the aim to develop a common platform for international RMB business across the two centres.
The two centres agreed to convene again in London in Autumn 2012 to review the progress made.
Published 22 May 2012