Home Office will not appeal 7/7 evidence decision
Court decision against closed hearings for parts of the London bombings inquest will not be challenged.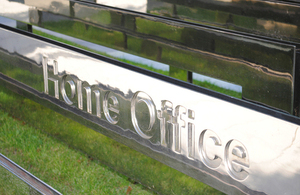 An earlier decision by the 7/7 inquests coroner that all evidence should be heard in public sessions was appealed by the Home Office in November.
Along with the Security Service, the Home Office argued that some evidence was too sensitive to be heard in public.
But the High Court rejected this appeal and the department will not challenge that decision.
Fully committed
A spokesperson said the Home Office will now work with coroner Lady Justice Hallet to explore options that ensure that national security is protected during the course of the inquest: 'The government has made clear that it welcomes the coroner's inquests and has said that the Security Service will co-operate as far as possible.
'This does not mean, though, that we will put lives at risk and undermine our national security by not protecting sensitive material.
'Along with many victims' families, we believe a closed hearing for a small part of the July 7 inquests would be the best way for the coroner to consider as much information as possible. The court has decided this is not possible and we are not appealing this.
'It is clear to us from her judgment of 3 November that Lady Justice Hallett wants to protect national security, and we will now work with her to take this forward and seek to explore a range of options to this effect.'
Published 10 December 2010