News story
Home Office to take lead on economic crime
The policing minister Nick Herbert has told the Financial Times newspaper that government will improve its approach to tackling corporate fraud.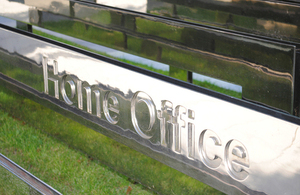 In an interview published today, he said that the Home Office will lead a project to create a single Economic Crime Agency.
'As the department with the role of crime-fighting, it is right that the Home Office should be focused on economic crime,' he said. 'There has not been that focus until now.'
Better approach
By establishing the Economic Crime Agency, it is hoped that the 'piecemeal' approach to tackling white-collar crime will end.
As the lead department, the Home Office will work with the Attorney General's office and others including the Ministry of Justice, the Treasury and the Cabinet Office.
A consultation with key stakeholders will take place later this year.
The policing minister said that the 'the initial elements of the agency' will be in place 'in shadow form by the end of the summer.'
It is estimated by the National Fraud Authority that fraud costs the UK £30bn a year.
Published 17 January 2011