News story
Home Office statement on David Miranda High Court ruling
Home Office statement on David Miranda High Court ruling.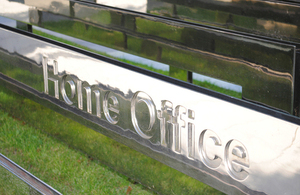 A Home Office spokesperson said:
We are pleased the court has agreed that the police can examine the material as part of their criminal investigation insofar as it falls within the purposes of the original Schedule 7 examination and in order to protect national security. It would be inappropriate for us to comment further on ongoing legal proceedings.
Published 22 August 2013