Home Office legislative programme announced
The repeal of ID cards, locally accountable police and a wide-ranging Freedom Bill were among measures proposed in today's Queen's Speech.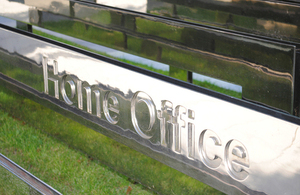 The coalition government's programme for change took a step forward today, with the Queen's Speech signalling the beginning of its new legislative programme.
Three bills
Three bills relate to Home Office business:
Identity Documents Bill
Police Reform and Social Responsibility Bill
Freedom (Great Repeal) Bill
In addition, the speech announced that an annual limit will be introduced on the number of non-European Union economic immigrants entering the UK. The government has already announced plans to bring an end to the detention of children for immigration purposes.
Identity Documents Bill
If enacted, this bill will scrap identity cards, and require the destruction of all personal information gathered from existing cardholders and currently held in the National Identity Register.
Police Reform and Social Responsibility Bill
This bill will make the police service more accountable to the public. It will create a dedicated border police force and set out measures to tackle alcohol-related violence and disorder.
Its measures include:
directly electing individuals to increase police accountability to local people
amending health and safety laws to ensure that they don't stand in the way of policing
improving and strengthening immigration controls
providing stronger powers to tackle alcohol-fuelled crime
Freedom (Great Repeal) Bill
This bill will 'roll back the state' and reduce the influence of government on citizens.
Among its proposals are:
increased protection for those on the DNA database
a restoration of rights to non-violent protest
enhanced regulation of CCTV use