Home Office defends position on human trafficking
The government will not opt-in to draft European laws on human trafficking, but plans to review its position once legislation is finalised.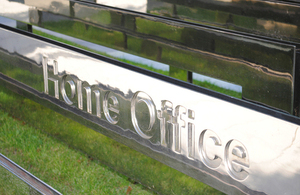 The UK already complies with much of the draft EU directive, which is proceeding through the European parliament.
No benefits for the UK
A Home Office spokesperson said: 'While the draft directive will help improve the way other EU states combat trafficking, it will make very little difference to the way the UK tackles the problem as there are no further operational co-operation measures which we will benefit from.
'Opting in now would also require us to make mandatory the provisions which are currently discretionary in UK law. These steps would reduce the scope for professional discretion and flexibility and might divert already limited resources.
'The government will review the UK's position once the directive has been agreed, and will continue to work constructively with European partners on matters of mutual interest.
'By not opting in now but reviewing our position when the directive is agreed, we can choose to benefit from being part of a directive that is helpful, but avoid being bound by measures that are against our interests.'
Robust response
Meanwhile, the proposed National Crime Agency will include a dedicated Border Police Force with the aim of combating organised crime – including human trafficking – more effectively at the border.
Alongside a robust law enforcement response against traffickers, the Home Office is fully committed to identifying and protecting victims.
The National Referral Mechanism – the system by which victims are identified and referred for support – has dealt with over 700 referrals in its first year of operation.
Published 31 August 2010