Press release
Holyhead Port key to economic growth in North Wales, says David Jones
Holyhead Port is vitally important to the North Wales economy and holds the key for future economic growth on Anglesey, says Welsh Office Minister…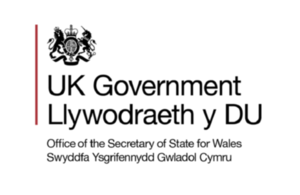 Holyhead Port is vitally important to the North Wales economy and holds the key for future economic growth on Anglesey, says Welsh Office Minister David Jones.
Mr Jones met Port Manager Captain Wyn Parry to hear first hand about the significant contribution the port makes to the local economy.
Speaking following the visit, Mr Jones said:  "Holyhead Port is one of Britain's most significant ports, providing an essential sea link to the Republic of Ireland.  The port, which already welcomes over two million short-sea passengers a year, has enormous potential to expand.  It has the potential of encouraging more visitors to North Wales offering a great economic boost to the region.
"The ports sector is hugely important to the UK economy, including Wales.  We are keen to take a pro-active approach to ports so that all Welsh ports are able to fulfil their potential and will work closely with the Department of Transport and the Welsh Assembly Government to achieve this."
Published 24 February 2011