Strikes in some European countries could affect travel during the holidays. Check our advice before you set off.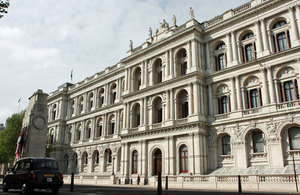 Belgium
A general strike is planned in Belgium for Thursday 22 December. The 24 hour strike will affect public transport and the rail system will stop operating from 10pm local time on Wednesday 21 December whilst other public services such as the metro will shut down on Thursday. Eurostar will be unable to operate services to and from Brussels during this period.
Spain
The union representing pilots at Iberia Airlines has called for strikes on 29 December. Passengers are advised to check with the airline if they are due to travel on those days.
The latest information on the strikes and affected flights is available on the Iberia website. You can also follow them on Twitter.
France
Strike action by airport security staff is affecting flights to/from France. Check with your airline or travel company and allow plenty of time to get through security. Regular updates are being posted on the Twitter channel of the two main Paris airports and Lyon airport's facebook page.
Portugal
The national train service will be severely affected from 23 to 25 December 2011 and again on 1 January 2012 due to a train drivers' strike.
There will be minimum services running but if you are intending to travel by train please check before you travel to see if the service is being provided or by calling 808 208 208 (from abroad 00351 707 201 280)
Tunisia
A 24-hour strike at Enfida Airport is planned for 21 December. You should contact your airline before travelling. Reports suggest the will involve Ground Agents and Airport Staff at Enfida Airport. There are plans to blockade all roads into and out of the airport to cause maximum disruption.
Published 21 December 2011