HMS Monmouth sharpens skills for the Gulf
The ship's company of Royal Navy warship HMS Monmouth have been keeping themselves in shape and ready for operations in the Gulf while transiting the Mediterranean.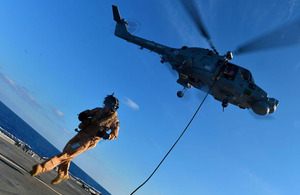 The Plymouth-based Type 23 frigate and crew of 215 left Plymouth last month and will be policing busy shipping lanes in the Gulf crucial to maritime trade in order to disrupt and deter piracy and other illegal activities at sea.
To keep the ship at a high level of readiness takes a lot of training and hard work, so, during the ship's transit to the region, the crew have been taking part in a wide variety of physical and military exercises to keep themselves ready for operational duties.
A period in the eastern Mediterranean allowed the weapon engineering department to take advantage of a NATO training exercise in Crete and prove the accuracy of all sensors and weapon systems on board. This also allowed the ship's Royal Navy and Royal Marines boarding teams to participate in multiple boarding exercises with Greek forces.
One dramatic element of the training was 'fast roping' down to the ship from a Lynx helicopter operated and maintained by members of the ship's flight from 815 Naval Air Squadron, who are embarked for the deployment. The warfare department also provided gun shoots and small-arms firings.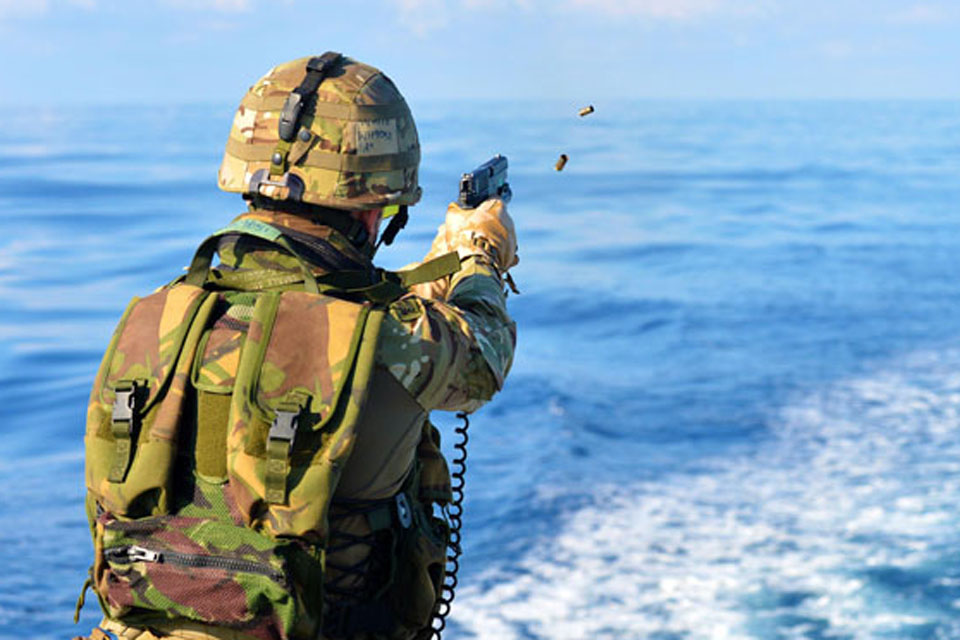 While shooting, fast roping and simulated boarding of small boats took place above deck, the chefs were busy cooking meals for the ship's company but still found the time to make a replica chocolate version of Nelson's flagship Victory for the wardroom's Trafalgar Night dinner.
The sailors themselves are also being put through their paces by Leading Physical Trainer Danny Card who has been running boxing circuits and early morning workouts each day to keep them fighting fit:
Almost 100 per cent of the ship's company are in date for their standard fitness test and the majority are highly motivated to get fitter during the deployment," he said.
There is a high demand for lots of different types of fitness training, with every range of fitness represented taking part in physical exercise on board each day.
This busy period for the ship's company supplements the months of operational training they had before leaving the UK - the crew of HMS Monmouth is ready in all respects if called into action in the patrol area.
Published 16 November 2012