HMS Cumberland sails for the Gulf
HMS Cumberland sailed for the Middle East yesterday where she will conduct maritime policing patrols as part of the wider international effort to deal with illegal use of maritime trade routes in the region.
Families and loved ones gathered at Devonport Naval Base in Plymouth to bid farewell to the sailors as the ship sailed past in rain and fog. It is the ship's third operational deployment in as many years.
The Type 22 frigate will also be called upon to help Iraqi maritime forces secure oil platforms in the Gulf, a critical mission which safeguards 80 per cent of Iraq's gross domestic product each year. It is a mission to which the Royal Navy remains committed.
Royal Navy personnel, along with coalition partners, have been closely involved in training Iraqi maritime forces to allow them to take on the security of their own maritime domain, with considerable success.
HMS Cumberland's Commanding Officer, Captain Steve Dainton, who previously worked in the UK Maritime Component Command Headquarters in Bahrain, said:
My crew have done really well over the last nine months and are at an extremely high standard. The ship is operationally focused and ready to deal with any of the very real threats we may encounter while we are away.
The ship has also been tasked with helping keeping safe the sea lanes which carry a large proportion of UK trade, both imports and exports. The sea lanes are also vital to UK logistical support for the campaign in Afghanistan.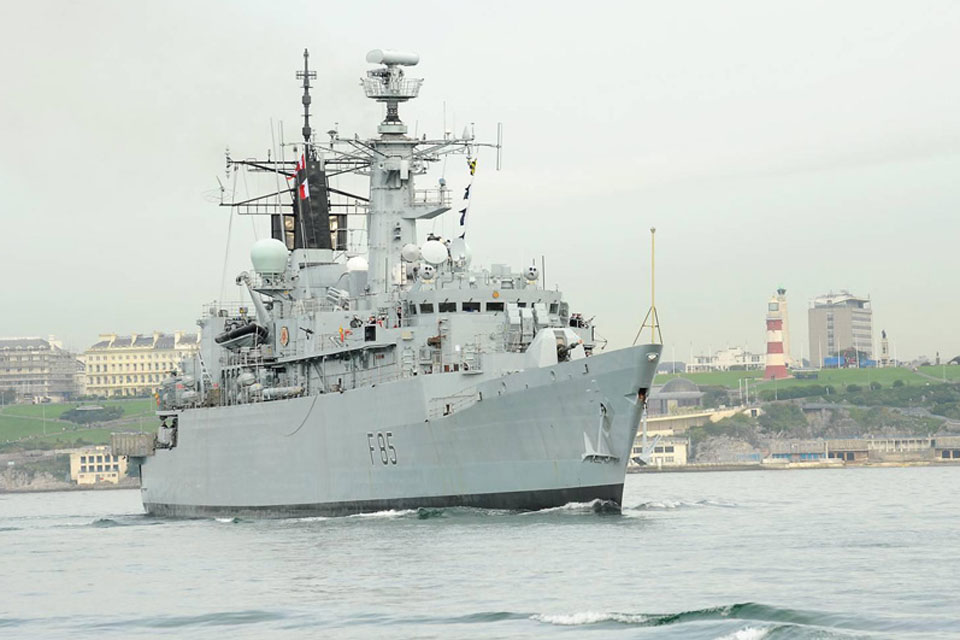 A great deal of materiel support is provided to UK land forces in Afghanistan via the sea, so maritime security in the Gulfs of Aden and Oman is essential to mission success.
HMS Cumberland returned in December 2009 from counter-piracy patrols in the Gulf of Aden and Somali Basin, where she achieved considerable success in deterring pirate activity.
In the nine months since, her crew, helped by Babcock engineers, have worked hard to ensure the ship is ready to deploy.
Updates to the ship's weapon systems and communications have been key to ensuring the ship remains at the sharp end of operational capability for this testing deployment.
The ship's crew have also undergone rigorous training to ensure they are ready to meet all of the operational challenges they may face while deployed.
Their recent operational experience helped to ensure the crew are well-prepared and this also helped them pass basic operational sea training to a high standard in the summer.
HMS Cumberland has also exercised new fighting tactics during Exercise Joint Warrior off Scotland to deal with any threat she may face while away on deployment.
Published 1 October 2010