HMS Cornwall's final homecoming
HMS Cornwall returned to HM Naval Base Devonport in Plymouth for the final time yesterday, following a six-month deployment conducting counter-piracy operations east of Suez.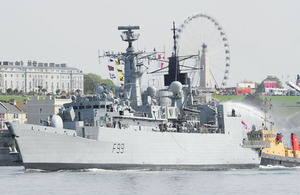 HMS Cornwall deployed from the UK on 28 October last year to patrol the Gulf of Aden as the command ship for CTF 151 - the Counter-Piracy Task Force of a multi-national naval partnership.
The partnership promotes security, stability and prosperity across 2.5 million square miles (6.5m sq km) of international waters in the Middle East, including some of the world's most important shipping lanes which are vital for the UK's trade.
Commander David Wilkinson, the ship's commanding officer, praised his crew as they returned home yesterday:
They have been utterly professional in all that has been asked of them, but today is about reunion with our loved ones and recognising the support they have given us to keep us strong over the past six months.
The ship's final entry was marked by a fly-past of the ship's helicopter and a gun salute from one of the ship's guns as she passed Plymouth Hoe.
HMS Cornwall is one of four Plymouth-based Type 22 frigates which are being decommissioned under the Government's strategic defence and security review.
Commander Wilkinson added:
The final homecoming is a day of mixed emotions - happiness to be returning home at the end of a successful deployment and being reunited with our families, yet also sadness to be bringing this proud ship home to her base port for the final time.
HMS Cornwall was the first out of her class batch and is the last home; it has been a privilege to command this fine ship and work with the ship's company - they are what really makes this ship so special.
As well as being the command ship for the Task Force, during her deployment HMS Cornwall and the ship's company: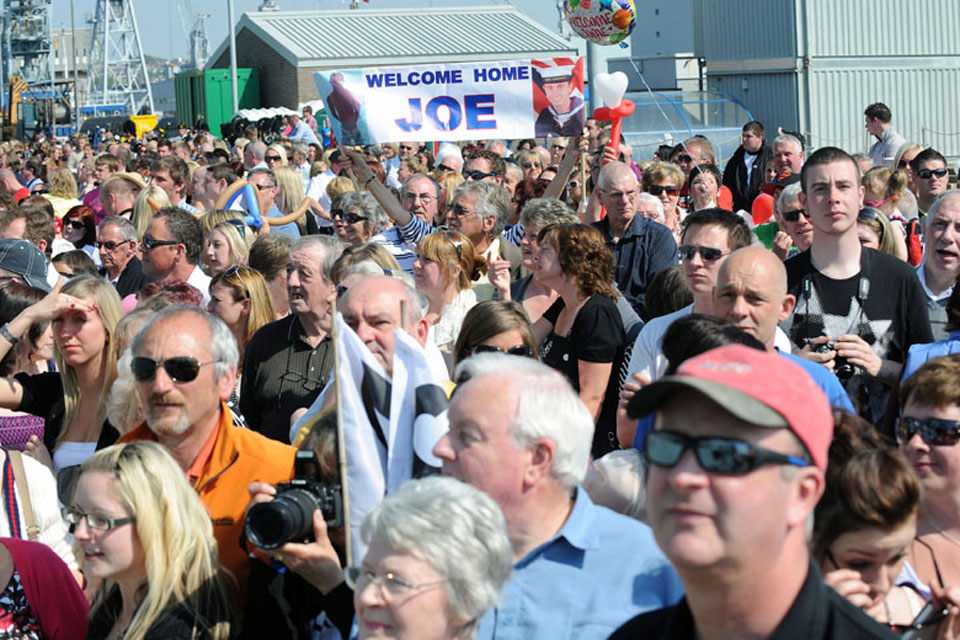 hosted Pakistani counter-piracy battle staff
freed five Yemeni fisherman and their Dhow
detained 23 suspected pirates
disrupted multiple piracy attacks
escorted vulnerable merchant vessels
provided medical assistance to three injured merchant seamen
conducted counter-piracy patrols in the waters of the Gulf of Aden, Arabian Sea and Indian Ocean
supported the state visit of Her Majesty The Queen to Oman in November 2010
shared operational expertise with coalition partners including Pakistan, Jordan, UAE (United Arab Emirates), Oman, Algeria; and
supported IDEX (International Defence Exhibition) 2011 in Abu Dhabi.
HMS Cornwall's decommissioning ceremony will follow later this summer, as will the ship's Freedom of Truro parade.
Published 27 April 2011