Press release
HMRC clarifies VAT on Vouchers case
Correction to earlier press release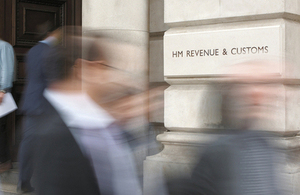 On 9 February 2017, HMRC issued a press release about litigation with Wiltonpark Limited and ors (together the owners of Secrets Nightclubs). The press release contained a number of inaccuracies and we would like to correct the position.
In particular, we incorrectly stated that Wiltonpark was avoiding paying tax in this litigation and it owed tax (in the region of half a million pounds) to HMRC.
In fact Wiltonpark Limited paid its tax as and when it fell due, but made an application for a refund of VAT which had already been paid to HMRC some years previously. It was this Claim that was rejected by the Court of Appeal.
The press release also did not accurately reflect the submissions to Wiltonpark Limited to the Court of Appeal. In fact, contrary to our press release, Wiltonpark Limited argued that the vouchers it issued were securities for money and even if the service that it provided in return for the commission from the dancers included facilitating access by the dancer to the non-cash customer market, this did not take the supply of services to the dancers outside the exemption provided by item 1 of Group 5 of Schedule 9 of the Value Added Tax Act 1994 (the 'Exemption'). The First Tier Tribunal and Upper Tier Tribunal agreed with these arguments and HMRC conceded the point. The Court of Appeal, therefore, only considered whether or not, by facilitating access by the dancers to the non-cash customer market, the supply of services to the dancers fell under the Exemption.
We apologise to Wiltonpark Limited for these errors.
Notes to Editors
Please find a link to the judgement which outlines the technicalities in relation to this case here
Follow HMRC's Press Office on Twitter @HMRCpressoffice
HMRC's Flickr channel
Document information
Published: 6 February 2017