News story
HMRC welcomes National Audit Office report on its effectiveness
HMRC welcomed the report by the National Audit Office published on Friday (6 February), which recognised the progress the department has made over the past five years in increasing revenues, reducing costs and improving customer service.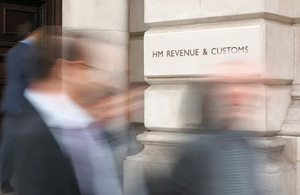 HMRC Chief Executive Lin Homer said:
The National Audit Office's report properly recognises the considerable progress we have made in strengthening our performance, capability and powers in increasing compliance revenues, reducing costs and improving services to customers.

In the five years from 2010, HMRC will have collected more than £2.4 trillion to pay for the UK's public services.

We have used £1 billion of government investment to secure more than £100 billion in additional compliance revenues, by cracking down on tax avoidance, evasion, debt, error, fraud and organised crime.

We have spearheaded the global drive against international tax evasion and are leading players in the inter-governmental efforts to reform the international corporate tax framework, and reduce profit shifting by multinationals.

We have prosecuted 2,650 people for tax offences, closed down thousands of tax avoidance schemes, won around 80 per cent of legal cases in tribunals and improved how we settle tax disputes.

We have significantly improved our customer services from a low point in 2010 to 2011, increasing our performance in answering calls from 48% to almost 80%, in clearing post within 15 days from 51% to more than 80% and the accuracy of PAYE tax codes from 80% to 98%.

We accept that we are still not consistently providing the right levels of service, which is why we are accelerating our investment in digitisation to provide the much more modern services that customers now expect.

We have also delivered major new projects, including Real Time Information, which has brought PAYE up to date for the first time in 70 years, and important new policies for the government, including the Employment Allowance and High Income Child Benefit Charge.

At the same time, we have reduced our workforce by around 10,000 and our estate by around 300 offices and will have delivered around £1.2 billion in cost efficiencies in 2016.
Published 6 February 2015