News story
HMRC to host seminar on new VAT rules
HM Revenue and Customs (HMRC) is hosting a free seminar on 2 June 2014 to help businesses understand the incoming changes to VAT place of supply rules.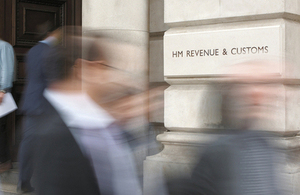 The London event, organised with the support of the European Commission, will also cover the VAT Mini One Stop Shop (MOSS) business simplification system.
From 1 January 2015, businesses will have to comply with new VAT place of supply rules for those providing business-to-consumer broadcasting, telecommunications and electronic services (BTE).
Representatives from businesses who supply BTE to European Union (EU) consumers are invited to attend the event at the Queen Elizabeth II Conference Centre in Westminster. 
The incoming changes are twofold: 
The new rules will shift the place of supply, and therefore taxation, for businesses supplying BTE services from the place where the supplier of the services is established to the place where the customer is resident or located. 
The supplier of these services will also have the option to account for the VAT due in any EU Member States where they are not established by using the VAT MOSS online service. Using VAT MOSS will allow suppliers to register, make returns and issue payments in a single member state.
Representatives interested in attending are able to register using the form in Annex 2 of the invitation document.
Published 14 April 2014