Government response
HMRC statement on offshore tax data story
HM Revenue and Customs (HMRC) has issued a statement in response to recent media coverage on offshore tax data.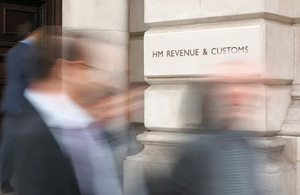 We have systematically worked through all the Lagarde data. As a result tax, interest and penalties have now been paid by those who hid their assets in Switzerland to get out of paying tax. The decision to prosecute is made by the Crown Prosecution Service based on the facts.

The Lagarde list was used by HMRC for the express purpose for which it was provided – to assess, collect, enforce and prosecute tax offences. We have brought in more than £135 million as a result of this work and the government has increased the maximum penalty for hiding money in tax havens to 200% of the tax evaded. Over 90 countries have committed to new international Common Reporting Standards, further shutting down the options for tax cheats who pursue this increasingly high risk practice.

We use information provided by whistleblowers as part of our commitment to tackle offshore tax evasion. To date, our agreements with Switzerland and Liechtenstein alone have brought in around £2 billion in previously unpaid tax.
Published 9 February 2015