News story
HMRC protects more than £900 million through 10th win against NT Advisors
HM Revenue and Customs has won its tenth successive win against tax avoidance schemes promoted by NT Advisors.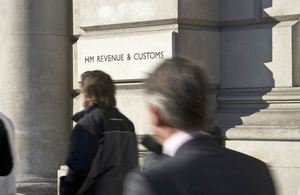 This means that HMRC's court successes against the serial avoidance promoter have now protected £916 million in tax. Previous successes include the defeat of the controversial Working Wheels scheme, where participants claimed to be second-hand car dealers.
The Court of Appeal has ruled that NT Advisors' latest scheme consisted of a series of circular payments designed purely to generate tax deductions with no genuine commercial purpose. No tax relief is therefore due. The latest ruling covers 304 users and will protect £143 million for the UK.
Jane Ellison, Financial Secretary to the Treasury, said:
HMRC are working hard for the majority of taxpayers who play by the rules. Tax avoidance is unacceptable and HMRC has been given the tools to tackle it.
Changes to the law have also ensured that any future schemes of this kind won't work as a way of avoiding tax.
Jennie Granger, HMRC's Director General of Enforcement and Compliance, said:
HMRC has a 100% success record against NT Advisors in the courts. If you are currently using one of their schemes, or any other avoidance scheme, we will help you get out if you get in touch with us.
HMRC's dedicated helpline for people who have engaged in tax avoidance is 03000 530 435. Further information can also be found on GOV.UK.
In addition to the 10 litigation wins, HMRC has also successfully defended a Judicial Review brought by NT Advisors, which challenged the issue of Schedule 36 notices to obtain information on avoidance schemes.
Last week HMRC announced that it has collected £3 billion from users of tax avoidance schemes in the last two years under its "accelerated payments" programme, which collects disputed tax up front. It is also consulting on tough new penalties for accountants, tax planners and advisers who provide advice on how to avoid tax.
Published 26 September 2016