News story
HMRC launches international tax training programmes
HMRC has announced details of 2 international training programmes for tax professionals.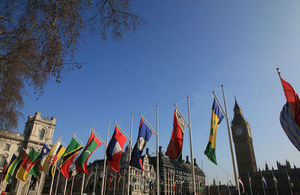 The programmes, which are run by HM Revenue & Customs (HMRC) on behalf of the Commonwealth Association of Tax Administrators (CATA), begin in May 2014 and include both online and residential elements.
Specifically tailored for senior managers and for tax auditors and inspectors, the programme includes the following two courses.
Achieving Management Potential (AMP). The programme will develop your
personal leadership and management skills
strategic vision
knowledge of the latest worldwide tax administration trends
Commonwealth Tax Inspectors Course (CTIC). The programme is will benefit
officers or trainers involved in audit or compliance work
those who want to improve their compliance investigation skills
those involved in the training or management of new appointees in this field
Who can apply?
CATA programmes are created with Commonwealth member countries in mind but delegates from non Commonwealth countries are welcomed, subject to availability of places.
In recent years the programmes have welcomed delegates from a host of African and Asian countries including
Tanzania
Kenya
Namibia
Cameroon
Malawi
Pakistan
Malaysia
Ghana
Rwanda
Nigeria
Sri Lanka
Botswana
Lesotho.
What do the programmes involve?
a carefully structured online preparatory course conducted by email
an intensive 6 week residential component held in the UK
world class resources accessed through workshops, presentations, seminars and other interactive learning events
The application process
The next AMP and CTIC online programmes start in May 2014, but the application process starts soon – countries will need to secure funding for participants and confirm their names by 28 March 2014.
Visit the HMRC website for more information, or contact Programme Manager Danny Pedley via daniel.pedley@hmrc.gsi.gov.uk.
Published 25 February 2014