News story
HMRC appoints two new Non-Executive Directors
HM Revenue and Customs (HMRC) has announced the appointment of two new Non-Executive Directors.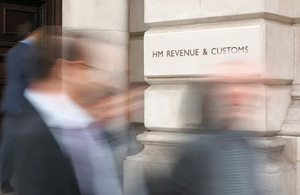 Mervyn Walker and Simon Ricketts have joined the HMRC Board as successors to Philippa Hird and Norman Pickavance, who recently left their roles.
Both appointees bring a wide range of senior management experience to the Board, which is tasked with helping HMRC to deliver its agenda and maximise its performance.
Financial Secretary to the Treasury David Gauke said:
These appointments provide a rich mix of Board-level experience in major corporations. They will bring new and further capability and credible challenge to Board discussions.
Ian Barlow, HMRC Lead Non-Executive Director, said:
I am delighted with these appointments. Simon Ricketts and Mervyn Walker both have vast experience to help HMRC face the challenges of the future. HMRC's Chief Executive, Lin Homer, and I would also like to thank Philippa Hird and Norman Pickavance for their valuable contributions.
Simon and Mervyn will take up their roles as Board members on 1 September. Philippa Hird retired from the Board after serving for five and a half years, and Norman Pickavance stepped down to take up an executive role with a private company.
Published 1 September 2014