World news story
Opening of Child Support Centre in Karakol
This was published under the 2010 to 2015 Conservative and Liberal Democrat coalition government
On 17 September Ambassador Judith Farnworth and Prosperity Officer Ahmet Shamiev visited Karakol, Issyk-Kul region.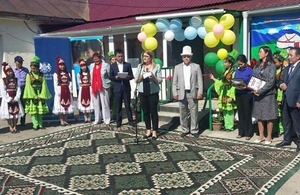 The main focus of the visit was to open a Child Support Centre for young victims and witnesses of violence and abuse funded by the UK Conflict Pool in partnership with UNICEF, the Ministry of Social Development of Kyrgyzstan, Karakol City and Council and the Children's Rights Defence League.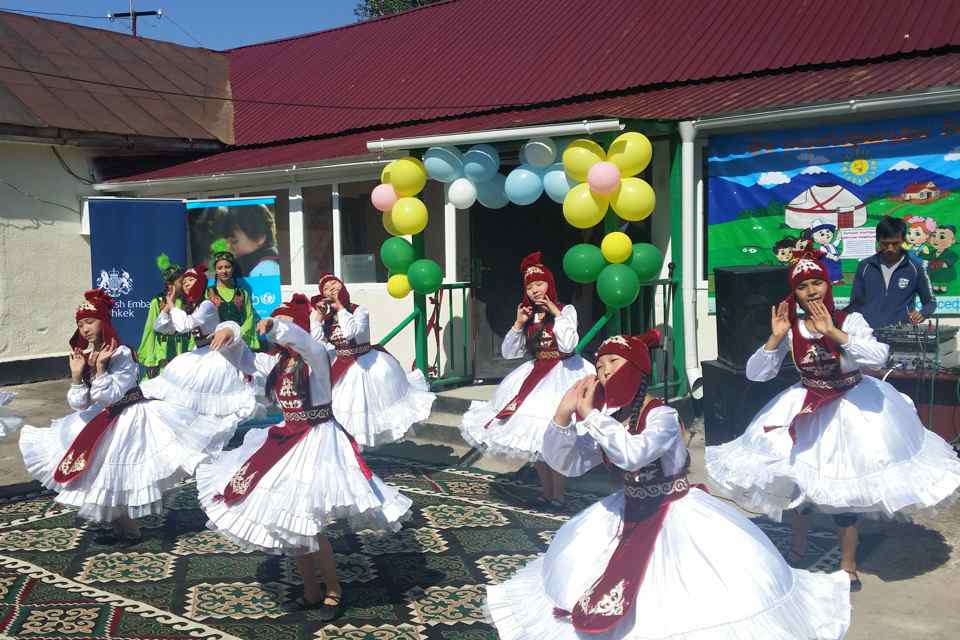 HM Ambassador, Head of UNICEF Yukie Mokuo, Minister of Social Development Bazarbaev and the Mayor of Karakol spoke at the opening of the centre, which the Ambassador described as an excellent example of partnership between international donors, the Kyrgyz authorities, NGOs and the local community to deliver important services for the benefit of the people of Kyrgyzstan. CSC are part of the larger UK Conflict Pool funded project, aimed at promoting social cohesion and the respect for child rights through provision of social services for child victims of violence and abuse, such as by CSC, as well as rehabilitation and reintegration programmes, such as life skills, for children being released from juvenile justice institutions.
The Ambassador also visited Secondary School No. 5 to observe a "tolerance class" to teach young students about how to avoid conflict. This project, implemented by the Institute for Public Policy, is also funded by the UK Conflict Pool. So far the project has been working with 52 pilot schools all over Kyrgyzstan to introduce a peace education programme.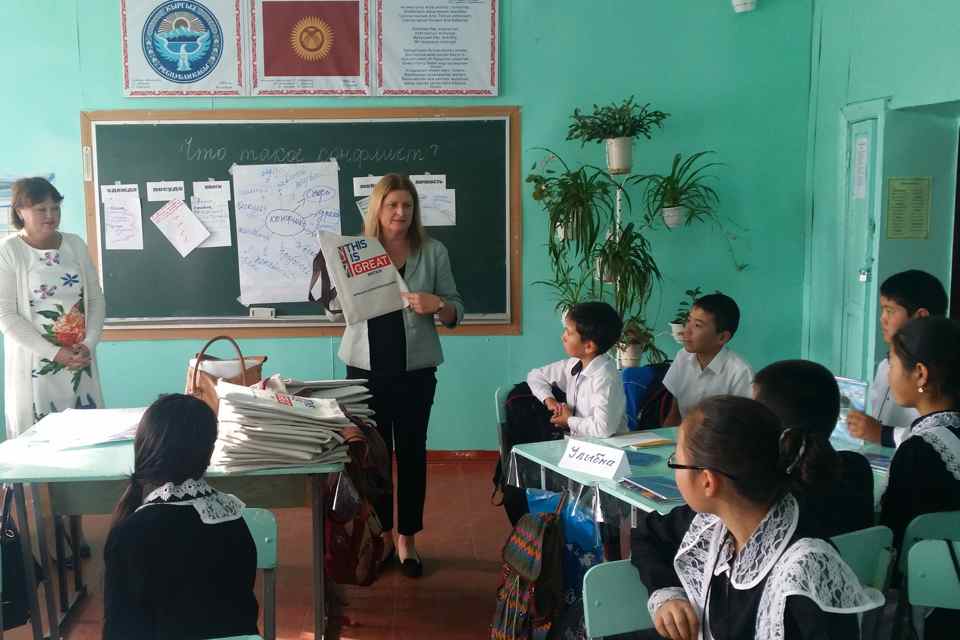 The Ambassador also held discussions with the Mayor of Karakol, his deputies and representative of the City Council, and with the Deputy Governor of Issyk-Kul Region. She also gave a presentation on British Embassy activities in Kyrgyzstan to students and teachers at Karakol University and gave an interview to Volna Issyk-Kulya Radio.
Document information
Published: 23 September 2014