Government response
HM Treasury correspondence on Lloyds' Enhanced Capital Notes
A statement by Permanent Secretary to the Treasury, Sir Nicholas Macpherson.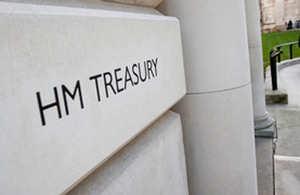 Due to a clerical error at HM Treasury, incorrect information regarding ongoing regulatory decisions by the Prudential Regulation Authority (PRA) has been included in correspondence to certain individuals and sent out under electronic signature.

This information is in relation to Lloyds Banking Group's application to the PRA for permission to redeem certain series of its Enhanced Capital Notes (ECNs), as disclosed by Lloyds Banking Group on the 16th December 2014.

HM Treasury incorrectly informed those it wrote to that the PRA had approved Lloyds' application to call the relevant series of notes.

HM Treasury understands that the PRA has not yet made a decision regarding whether to approve Lloyds Banking Group's application.

We apologise for this error, and sincerely regret any problems caused.
Published 27 February 2015