Press release
HM Treasury and FSA publish joint consultation paper on the regulation of credit unions in Northern Ireland
HM Treasury and the FSA have published a joint consultation paper on the future regulation of Northern Ireland credit unions.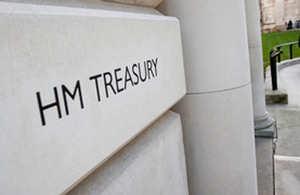 These proposals will enhance consumer protection across all NICUs, and align both the prudential and consumer standards of NICUs with those of credit unions in other parts of the United Kingdom.
In particular, today's joint paper discusses the manner in which NICUs will be regulated by the FSA, brought under the protection of the Financial Services Compensation Scheme and within the jurisdiction of the Financial Ombudsman Service. These measures will provide NICU members with increased protection and peace of mind, as the Government strongly believes financial services consumers in Northern Ireland should have the same rights as those in the rest of the UK.
The Government is committed to promoting mutuals across the UK financial services sector. As mutuals, credit unions play a major role in the overall financial services sector in Northern Ireland.
Mark Hoban MP, Financial Secretary to the Treasury, said:
Members of Northern Ireland Credit Unions don't have the same rights and can't access the same products as members of credit unions in the rest of the United Kingdom. It is time for this to change. We have asked the FSA to regulate them and thereby strengthen the rights of members of credit unions in Northern Ireland. This is a further sign of our commitment to strengthen financial mutuals and foster diversity in financial services throughout the whole of the United Kingdom.
Notes for editors
The joint consultation paper can be found on the FSA's website (opens in new browser window).

Today's paper builds on a consultation issued by HM Treasury in March 2010. This previous consultation set out proposals for the regulatory reform of NICUs. It proposed the transfer of regulation to the FSA and the future transfer of the registration function from Northern Ireland.

Regulation of NICUs will transfer from the NI Department of Enterprise, Trade and Investment (DETI) to the FSA on 31 March 2012.  Factsheets and further information on the transfer process for NICUs can be found on the FSA's small firms website (opens in new browser window).

This consultation closes on 31 October 2011.
Non-media enquiries should be addressed to the Treasury Correspondence and Enquiry Unit on 020 7270 4558 or by e-mail to public.enquiries@hmtreasury.gsi.gov.uk
Media enquiries should be addressed to the Treasury Press Office on 020 7270 5238.
Published 31 August 2011