World news story
HM Ambassador's speech at Queen's Birthday Party in Bishkek
From:

Part of:

Published:

24 June 2014

Last updated:

24 June 2014, see all updates
This was published under the 2010 to 2015 Conservative and Liberal Democrat coalition government
The annual Queen's Birthday Party celebrated in Bishkek, Kyrgyzstan on Friday 20 June, 2014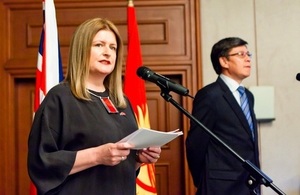 I'm delighted to welcome you all here today to celebrate the 88th birthday of Her Majesty The Queen. Whilst this is a British celebration, The Queen is, of course, Head of State in a further fifteen Commonwealth realms, some of which are represented here today. Her Majesty is also the Head of the Commonwealth, a voluntary association of 54 countries representing 2 billion people across the globe. So, whilst lots of us are focusing on the World Cup in Brazil at the moment, in a month's time, the attention of many of those two billion will turn to Glasgow, in Scotland, which is hosting the Commonwealth Games.
Scotland is likely to remain in the limelight into September when people living there will have a once-in-a-lifetime opportunity to vote in a referendum on Scottish independence. The UK government firmly believes that Scotland is stronger, safer and more prosperous in the UK,and the UK stronger, safer and more prosperous with Scotland in it. That said, the UK government recognises that the Scottish government was democratically elected with a mandate to hold a referendum on Scottish independence.
The vote on 18 September is the culmination of two years of preparation and discussion in which governments of the UK and Scotland have worked together to make sure that the referendum has a clear legal basis, commands the confidence of parliaments, governments and people, and provides a fair test and decisive expression of the views of the people of Scotland. This is what will give the referendum results legitimacy.
Democracy, security and prosperity are also the key principles underpinning UK-Kyrgyz cooperation. And I think we've made progress across the board over the last year. Alongside a number of high-level initiatives to support government-led and parliamentary reform, we are also funding grassroots projects delivering tangible improvements to the lives of thousands of people across Kyrgyzstan. Let me share with you a couple of examples.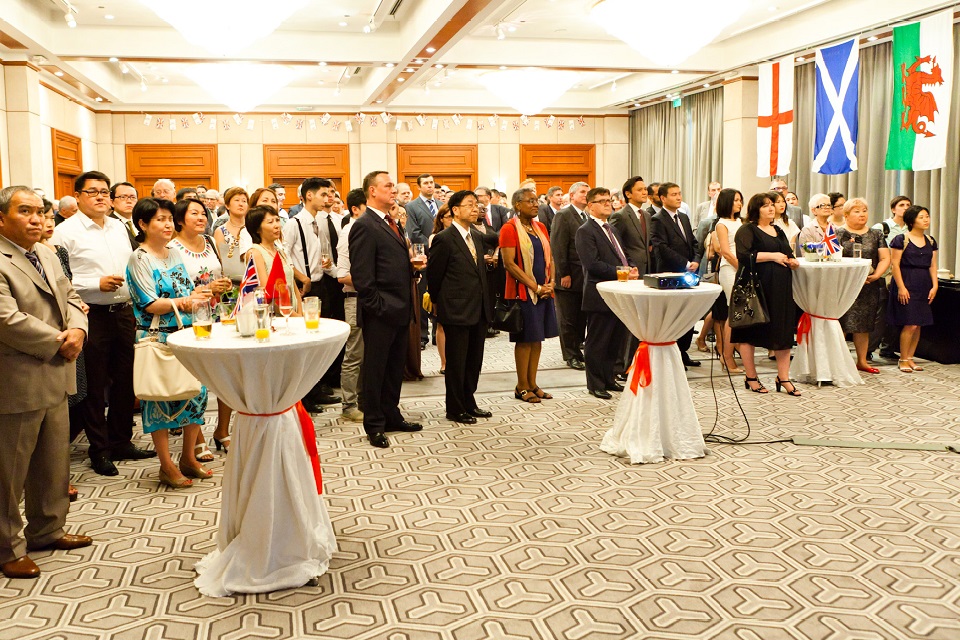 Through the large-scale Equity programme, in partnership with UNICEF, Department for International Development (DFID) funding has enabled nearly 5000 children to receive early learning opportunities at 61 new Community Based Kindergartens in Osh, Djalal-Abad and Batkenprovinces. And it has funded 23 youth centres where more than 14000 young people so far have received training on income generation, peace-building and civic education. The impact has been so positive that our Conflict Pool has decided to roll out a complementary project with UNICEF in Issyk-Kul and Chui oblasts.
Conflict Pool is also funding an excellent initiative delivered by the Aga Khan Network in Naryn oblast, through which: seven irrigation canalsare being rehabilitated, improving the lives of over 12000 inhabitants in 10 villages; local farmers have learned efficient use of water resources; and innovative experiments to improve harvests with reduced water usage have been piloted.
Over the last year the Embassy has developed a new strand of commercial work focusing on supporting government efforts to improvement the investment climate in Kyrgyzstan and providing support to a growing number of British businesses, including some world-famous brands, showing an interest in entering the Kyrgyz market. I am delighted to note that, according to Kyrgyz Ministry of Economy statistics, the UK is the third biggest investor in Kyrgyzstan. Proof, I think, that the UK is open for business with Kyrgyzstan.
I'd also like to take the opportunity to touch on three issues which crop up frequently in my conversations here – especially during my regular meetings with university students around the country.
The first is visas: I am very grateful to the Kyrgyz government for giving the green light to a new service, which will enable visa applicants in Kyrgyzstan to provide biometric data in Bishkek rather than Almaty. The commercially-run facility will run fortnightly or monthly initially depending on demand. I hope that the service will be launched in the next few weeks. So watch this space.
The second is Education: I am delighted to announce that the British Council, based in Almaty, is planning for the first time an Education Fair for those considering studying in the UK. The event, which is planned for late October, could bring representatives of as many as 40 leading UK educational institutions to Kyrgyzstan to share information on educational opportunities in the UK. I think these two developments indicate the importance which we attach to facilitating people-to-people links between the UK and Kyrgyzstan.
The third is British culture. Kyrgyz people often tell me how much they admire British culture. So we're injecting a British cultural flavour to this evening's festivities. We've already heard the beautiful rendition of British classical music from the State Philharmonic Chamber Orchestra. And a little later we're going to hear some Beatles classics from The Rolls, whom I met in my very first weeks in Kyrgyzstan. Thanks to both.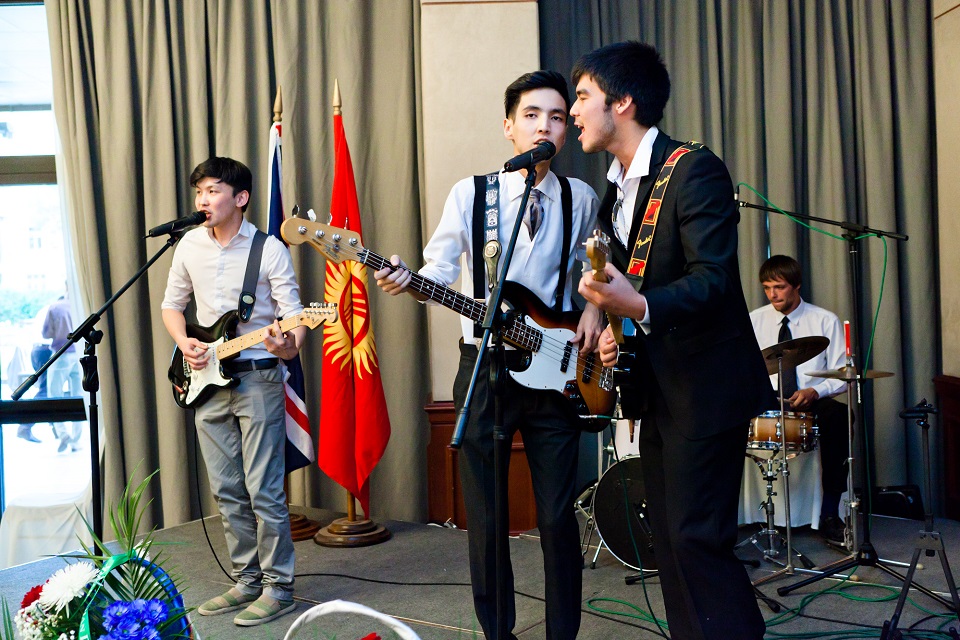 Let me close with some more thanks. to our sponsors and the Hyatt team for helping us to celebrate the Queen's Birthday in style;
to the diplomatic and broader international community and our project partners for your cooperation and support;
to friends in civil society and the media for your insights and engagement;
to the British community – particularly the veterans who continue to provide advice – and feedback – to us relative newcomers at the Embassy;
to our official Kyrgyz hosts in government and parliament at all levels, with whom, I believe, the bilateral partnership and mutual understanding continues to widen and deepen to the benefit of both of our countries;
to the Embassy team for all the commitment, teamwork, innovation and great fun.
Finally, thank you all for coming to celebrate with us this evening - and for your attention.
Document information
Published: 24 June 2014
Updated: 24 June 2014
Added translation
First published.