World news story
HM Ambassador opens UK-funded irrigation canal in Naryn Region
On 21 – 23 October HM Ambassador Judith Farnworth visited Naryn Region.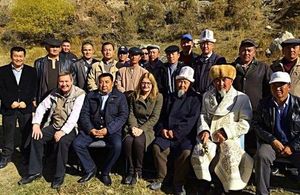 The main focus of her visit was to open the first of seven irrigation canals, renovated with funding from the UK government's Conflict Pool. The project, implemented by public foundation "Mountain Societies Development Support Programme Kyrgyz Republic (MSDSP KG)", also received financial support from the Naryn region budget and the local community have made their own invaluable contribution through working on the renovation.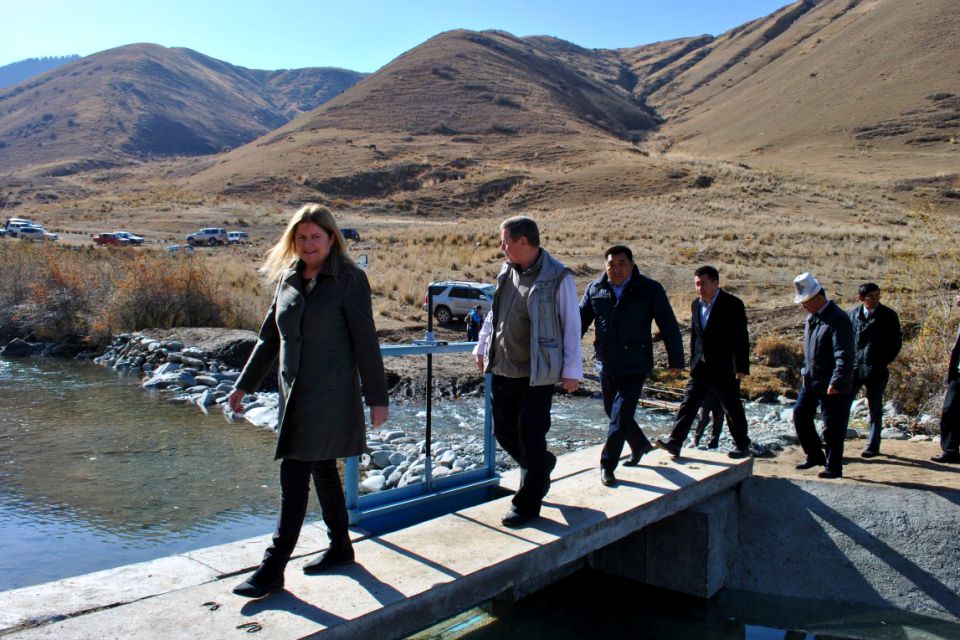 At the opening of the canal in Bash-Kayindi, attended by Governor Amanbai Kayipov and representatives of Aga Khan Foundation and MSDSP KG, the Ambassador noted:
Water is essential to life. In Kyrgyzstan, where agriculture plays one of the key roles in the economy of family and nation, the amount, quality and availability of water to people is growing more important. I'm pleased that rehabilitation of the irrigation canal "Bash Kayindi" was possible thanks to our joint efforts – funding by the UK Conflict pool, project implementation by public foundation "MSDSP KG" and contribution of the local ayil-okmotu and people.
Representatives of the local communities of Bash-Kayindi and Bolshevik villages thanked donors for their support, which would provide more usable pasture and crop-growing opportunities.
Whilst in Naryn, the Ambassador was briefed by Mayor Rahat Abdiev and Governor Kayipov on the socio-economic situation. She also visited the site of the University of Central Asia. The Ambassador also took the opportunity to visit a number of projects implemented by the World Food Programme, to which the UK is a major donor. In Orto-Saz, five women's self-help groups explained how agricultural training and provision of high-yield seeds had helped them to generate income from produce sales. The groups were now able to reinvest profits to ensure sustainability.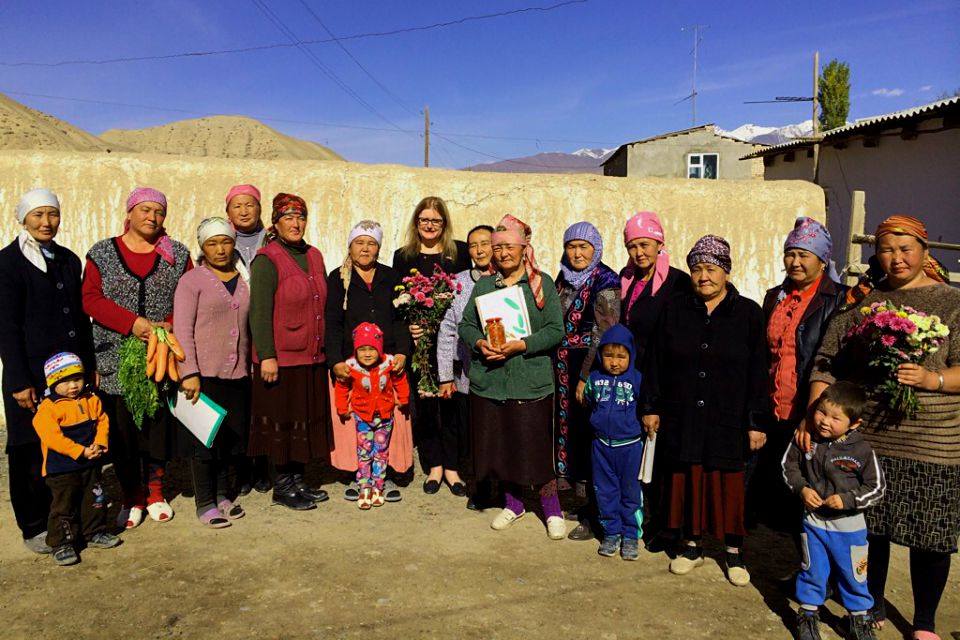 The Ambassador heard from parents at Baiburaeva school in Emgekchil village how their children were able to concentrate better during classes following the introduction of improved school meals, part of a wider project to implement cost-effective and sustainable school meal models. The Ambassador also travelled to Echki-Bashy to meet local administration and community representatives involved in a WFP-supported irrigation project. The participants noted that the increased water supply had helped to reduce tensions within the local community.
Published 29 October 2014