Hillsborough Independent Panel Report: statement from Attorney General
Statement from the Attorney General on the Hillsborough Independent Panel report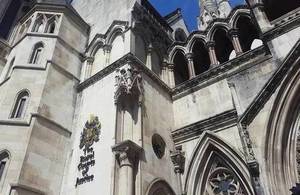 Speaking about the report published today by the Hillsborough Independent Panel, Attorney General Dominic Grieve said:
I have not yet had an opportunity to study the Panel's report, but it is clear that they have documented significant issues over the original inquest. I will now consider whether there is sufficient evidence to support an application to the High Court to quash the original inquest and start a new inquest process.
The meticulous and thorough work of the Panel means that not only is there now a great deal more material than was available before, but also that it has been organised in a way which makes my task easier, for which I am very grateful.
If I decide to make an application to the Court - and I cannot reach any conclusion until I have seen all the material I need to - my responsibility will be to put together an application that ensures the Court has before it all it needs to give the matter full and proper consideration. It may also be necessary for me to consider further representations from individuals.
I know that the wait for truth and justice has been long and unspeakably painful for a great many people. I will do my best to come to a decision as quickly as possible but the process will inevitably take some time.
Background information:
Section 13 of the Coroners Act 1988 provides that once an inquest has been held, a fresh inquest can only be held if the High Court quashes the original inquest and orders a fresh one. The High Court will only consider an application either made by the Attorney General or by another with the consent of the Attorney General. In broad terms, the High Court will order a new inquest if it considers the interests of justice require it. The Attorney General has no power to order a new inquest
Published 12 September 2012