Announcement
Higher education
From:

Part of:

Published:

15 July 2010
This was published under the 2010 to 2015 Conservative and Liberal Democrat coalition government
Business Secretary Vince Cable has urged a rethink on how universities are funded and what they are expected to deliver.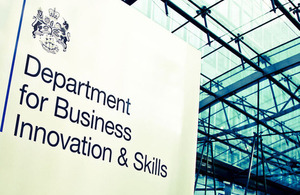 Speaking at South Bank University in London, Dr Cable said the Government and the HE sector needed to think creatively about funding methods.
"The reality is we are going to have to develop a model in which the balance of funding for higher education in England combines less public support and more private investment from those who benefit most from it."
He said he was interested in examining the feasibility of changing the funding system from one of student loans to one where the repayment mechanism is variable graduate contributions tied to earnings.
"I do not want to see a complicated new system or one that creates uncertainty over the future funding of universities.
"But I would urge universities to help us think creatively about fairer mechanisms than the current one, recognising that for students and their families a central issue is securing an equitable system of graduate contributions."
Dr Cable outlined his other aspirations for the higher education sector, including:
Removing the "bias" of funding traditional three year degree courses over vocational education and apprenticeships.
That the state does have a role in funding specific subjects - where there is evidence of large social and private return, but which are costly to teach (for example science, engineering, technology and maths).
Allowing the HE market to operate more freely, by removing barriers around which institutions can and can't receive public funds.
Recognising that a growing number of students are adults and putting education in reach of an "even wider pool of potential students is good for the economy and good for social mobility".
More distance learning, with students combining work and study and more employer input in courses.
Universities forging closer links with schools in deprived areas and academies to show those from disadvantaged backgrounds the opportunities available to them.
Images
Images are available for download and reuse at the BIS Fickr page.
Links
Independent Review of Higher Education Funding and Student Finance (Browne Review)