News story
High value opportunities for UK firms celebrated as government announces Green Deal as infrastructure guarantee candidate
The UK Trade & Investment Infrastructure Summit being held at Lancaster House today will bring together business leaders from across the world…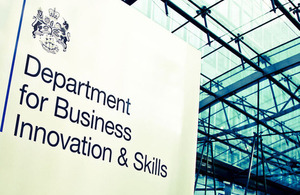 The UK Trade & Investment Infrastructure Summit being held at Lancaster House today will bring together business leaders from across the world to debate emerging trends, examine best practice and identify opportunities across infrastructure sectors - Construction, Water, Airports and Rail.
The sessions will focus on large scale urban regeneration projects, looking at sustainability in design, operation and equipment provision, and high-value opportunities in high-growth markets. Chairman of the Olympic Delivery Authority, Sir John Armitt, will speak on the subject of urban regeneration of the Olympic Park area during a discussion session on construction. Other speakers include Dr Uwe Krueger, CEO of Atkins, and Paul Skinner, Chairman of Infrastructure UK.
Deputy Prime Minister Nick Clegg said:
"Today's announcements are a welcome boost to British business. This is an exciting time for the UK infrastructure sector -companies are winning contracts across the world as British skills and expertise are becoming a trademark of the industry's excellence and quality.
"Our construction sector is one of the world's biggest and best which means UK-based companies are ideally placed to build on these excellent opportunities."
At the summit, Chief Secretary to the Treasury, Danny Alexander, will set out progress on UK Guarantees, announced on 18 July, which will provide guarantees for major UK infrastructure projects and could potentially support up to £40 billion of investment. He will announce that the Green Deal will be an early candidate for this programme.
Danny Alexander will say:
"Our early action to get a grip of the public finances is allowing us to support up to £40 billion worth of UK infrastructure investment by putting our hard-won fiscal credibility behind major projects. To ensure public-private partnership projects can proceed without delay, we are also launching a temporary lending programme that could benefit up to £6 billion worth of projects. Already we have had over 30 expressions of interest in the UK Guarantees scheme and we continue to receive more on a daily basis.
"I am pleased to announce that the Green Deal will be an early candidate for the use of these guarantees. The Green Deal is the largest ever programme for investing in the energy efficiency of our housing stock and we are looking at whether and how a guarantee could help ensure that the finances are in place to get the programme off to a very strong start. The deals my colleagues are announcing show that the UK is already in a strong position and the work we are doing on infrastructure will strengthen this further still."
Bluewater Bio International, a provider of innovative water and wastewater technologies to projects such as Bahrain's biggest sewage treatment plant, will announce that it has entered into a technology alliance with Thames Water, the UK's largest water and sewerage company.
The Secretary of State for the Environment will address the conference on the topic of water infrastructure. This will be followed by a series of discussions on global water opportunities.
UK Environment Secretary Caroline Spelman said:
"Access to clean water is a critical issue for every nation on this planet. Within the next 20 years 3 billion people will be living in water-stressed countries and if we fail to address the issue of water supply, the consequences for those living in poverty are grave.
"British companies have unparalleled technological and commercial skills to help the world address these issues. London's Olympic Park is a clear example of British ingenuity, where rainwater harvesting capabilities, the wastewater treatment plant and water efficient fixtures and fittings reduce the Park's dependence on potable water by 65%. British firms can offer our expertise, ingenuity and insight to help all nations address this most pressing of problems facing the world's population."
Terry Hill CBE, Chairman of Arup Group Trusts said:
"Arup is delighted to support the British Business Embassy summit on Infrastructure. This is a tremendous opportunity to showcase UK talent and expertise to leading industry figures from across the world, as well as highlighting the importance high quality infrastructure plays in promoting growth and competitiveness."
The Infrastructure Day is one of 18 global business summits being organised by UK Trade & Investment in the course of the Olympic and Paralympic Games.
UK-international business
The following companies chose to profile their international business at the British Business Embassy today.
Mott MacDonald, a global management, engineering and development consultancy whose headquarters are in Croydon, has announced it has been appointed by the Abu Dhabi Sewerage Services Company to provide contract administration and site overview services for the development of one of the world's largest underground pumping stations. The pumping station will be over 100 metres deep and will have a peak pumping capacity of approximately 3.3 million cubic metres per day. The project will involve a capital expenditure of $360 (£232) million and is creating 40 jobs and safeguarding 10 existing jobs in the UK.
Wates Construction International, part of major UK construction services company Wates, and their partner Al Fara'a General Contracting, has just been awarded the contract to build two schools in Abu Dhabi. The two schools, each valued at approximately £40million and covering 20,000 square metres, will contain state-of-the-art facilities and are due for completion in 2013. The projects build on the position of Wates as a leading supplier to the education sector both within the UK and in the United Aram Emirates, where Wates Construction International is already delivering the £12million British School, Al Khubairat, in Abu Dhabi with Al Fara'a.
Atkins, one of the world's leading engineering and design consultancies, has today announced a series of international contracts, as well as the opening of an office in Malaysia.
Musanada, the United Arab Emirates Government entity responsible for delivering shared services, has awarded Atkins a contract in Abu Dhabi to design the North Wathba Urban Development, a £1.3 billion 42 km2 residential development that will house 130,000 people and include communal facilities such as sports.
The Omani Ministry of Sports Affairs has awarded Atkins a contract to provide design and supervision services for the £50 million Sultan Qaboos Sports Academy being built next to the Sultan Qaboos Sports Complex in Muscat. The focal point of the design is a 3,000 seat outdoor tennis stadium which is covered by an ETFE air-filled plastic roof which can be illuminated at night to create a landmark.
Henan Tianrui Group has awarded Atkins an architectural design contract for a 1,200,000m² twin supertall tower project in Zhengzhou, China. The contract is being delivered for the Group's Central China ICC Real Estate Company and it will be the largest landmark project in Zhengzhou. It will feature two supertall towers, five office towers, five star hotels and a 250,000m² shopping centre.
Atkins is also establishing a new office in Malaysia that will offer a broad cross section of multidisciplinary engineering and design skills including project and programme management. The office is expected to support the rapid growth of infrastructure in South East Asia by focusing on significant contracts across the rail, metro and highways sectors, as well as architectural and transport oriented development.
BDP, a major UK-based, international practice of architects, designers, engineers and urbanists, has today announced that it has won a series of international contracts:
Shanghai Bund Investment has appointed BDP to provide architecture, landscape and lighting design for Shanghai's new 'Bund X-Change', a 9,600 square metre development in the Bund Historical and Cultural Conservation Zone that will include retail, food and beverage, commercial offices, a luxury club, a boutique hotel, leisure and car parking. The project is valued at RMB 4 billion (£400 million).
Xi'an Jiaotong Liverpool University (XJTLU), a new international university in Suzhou run as a partnership between the University of Liverpool and Xi'an Jiaotong University, has appointed BDP to masterplan a 200,000 square metre campus development programme and provide architectural design for four of its buildings. The project is valued at RMB 200 million (£20.1 million).
Jiangsu Artall Cultural Industry Co. Ltd. has appointed BDP to design the masterplan, landscaping and architecture for the 32,000 square metre Artall Tiancheng Business Centre in Nanjing. The project will maximise the public spaces in the centre, linking existing buildings with covered walkways and create a 26 floor tower that will provide offices above an art gallery. The project value is RMB 350 million (£35.2 milion).
BDP has also been shortlisted to participate in a paid competition to provide urban design for the 17 square kilometre Qingdao Westcoast Central Business District in Shandong.
---
**Subterra, **an internationally recognised developer of utility pipeline rehabilitation systems, has just announced a €180,000 contract for the sale of 20,000 litres of Fast-Line PlusTM to Slovakia. Fast-Line PlusTM is an innovative resin allowing the in-situ lining of potable water pipelines. In the last year, Subterra has sold more than 150,000 litres of Fast-Line PlusTM to overseas markets. As a result, Subterra is now planning to expand its UK production, including recruiting several more staff and considering new facilities.
**Factfile **
British standards and codes are recognised globally and form the basis of governance in many construction industries.
UK contractors and consultants operate within leading consortia in almost every country in the world, providing the necessary design, project management and quality expertise to deliver major projects. They have developed particular capabilities in urban regeneration, as a result of the recent transformation of cities such as London, Manchester and Newcastle. This expertise is now being exported globally.
The UK's advanced transport infrastructure enables its logistics industry to take advantage of improvements in vehicle technology, emissions reduction and increased levels of supply chain efficiency, resulting in high customer satisfaction and lower running costs.
In the rail sector, UK firms are recognised internationally for their expertise in railway restructuring and public private partnerships (PPP). In particular, they have a lot to contribute in markets with significant project business or those that are undergoing active reform.
The UK has one of the most diverse private sector port industries in the world. It has over 100 sea ports, ranging from major container and passenger terminals, to fishing ports, oil and gas terminals and marinas. UK exports cover port management, logistics and design consultancy, with particular expertise in security.
The UK operates the largest air transport system in Europe, achieves more revenue per passenger than any other country and boasts innovative, world-class talent in design, project management, construction, security operations and maintenance. UK expertise is at the heart of the world's most prestigious and challenging airport projects.
UK companies have recently worked on the design and construction of airports such as Kuala Lumpur, Hong Kong and Beijing Terminal 3.
The UK is a pioneer with many years of experience in the development, planning and operation of water and wastewater services. It was the first country to fully involve the private sector in this field.
UK water companies have international experience in working with governments to deliver highly-efficient and environmentally-sustainable water and wastewater systems. Its advanced engineering capability is being increasingly harnessed to find solutions to the ever-growing and constantly-changing demands of the global water and environment sector. The industry is backed by academics from the UK's world-leading universities, which also boast sophisticated laboratory and test facilities, and highly-specialised engineers and technicians.
The recent Armitt Report highlighted the exceptional ingenuity and engineering skills deployed by British companies in ensuring the Olympic Park used 66% less potable water than would otherwise be expected. The Armitt Report noted that many companies were securing major contracts around the world as a consequence of the expertise they had acquired. For the full Armitt Report, go to: http://www.culture.gov.uk/news/news_stories/9185.aspx
**Notes to editors
**1. The Government's economic policy objective is to achieve 'strong, sustainable and balanced growth that is more evenly shared across the country and between industries.' It set four ambitions in the 'Plan for Growth' (PDF 1.7MB), published at Budget 2011:
To create the most competitive tax system in the G20

To make the UK the best place in Europe to start, finance and grow a business

To encourage investment and exports as a route to a more balanced economy

To create a more educated workforce that is the most flexible in Europe.
Work is underway across Government to achieve these ambitions, including progress on more than 250 measures as part of the Growth Review. Developing an Industrial Strategy gives new impetus to this work by providing businesses, investors and the public with more clarity about the long-term direction in which the Government wants the economy to travel.
UK Trade & Investment (UKTI) is the Government Department that helps UK-based companies succeed in the global economy. We also help overseas companies bring their high quality investment to the UK's economy - acknowledged as Europe's best place from which to succeed in global business. UKTI offers expertise and contacts through its extensive network of specialists in the UK, and in British embassies and other diplomatic offices around the world. We provide companies with the tools they require to be competitive on the world stage. For more information on UKTI, visit www.ukti.gov.uk or visit the online newsroom at www.ukti.gov.uk/media.
Notes to Editors
Contact Information
Name BIS Press Office Job Title
Division Department for Business, Innovation & Skills Phone
Fax
Mobile
Email bispress.releases@bis.gsi.gov.uk
Name Lucy Bell Job Title
Division Department for Business, Innovation and Skills Phone 020 7215 5361 Fax
Mobile
Email Lucy.Bell@bis.gsi.gov.uk
Published 8 August 2012