World news story
High Commissioner marks £10m Northern Uganda enterprise project
HE Alison Blackburne presents global enterprise award to young Ugandan businessman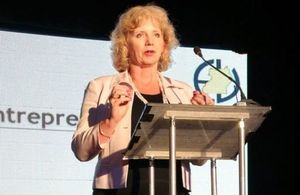 On 7 April 2016, High Commissioner HE Alison Blackburne was a guest of honour at a gala dinner in Kampala celebrating young entrepreneurs from around the world. The dinner, held at Kampala's Sheraton Hotel, was organised by Youth Business International. This was the first time the awards ceremony had been held in an African country. Entrepreneurs from as far afield as Peru, Sweden, India and Sri Lanka were recognised for their business achievements and impact on their communities.
The High Commissioner presented the 'Journey to Entrepreneurship' award to a young Ugandan entrepreneur from Teso (Eastern Uganda), Moses Omodong. Facing a lack of employment opportunities, Moses was inspired to consider entrepreneurship when he attended an Enterprise Uganda training course, funded by the UK's Department for International Development (DFID). Moses began his business activities by selling a single T-shirt. By continuing to trade, he raised enough money to hire the welding equipment he needed to establish his commercial enterprise. Moses now runs a successful business employing 19 workers.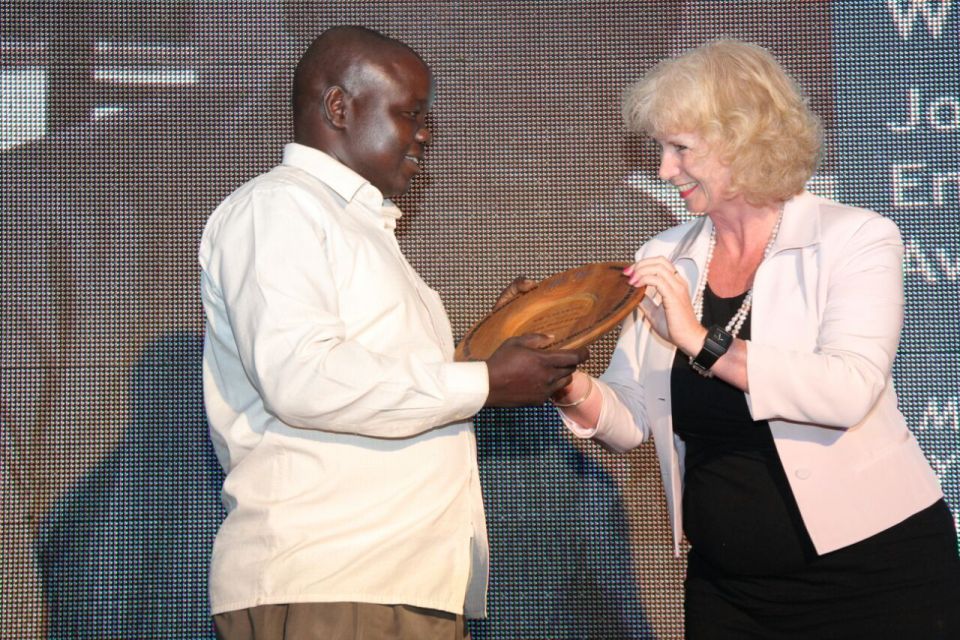 Since 2013, DFID has provided over £10m for youth skills and entrepreneurship training in Northern Uganda. Over 30,000 people have benefitted from the training, delivered in partnership with Youth Business International, Enterprise Uganda and Voluntary Services Overseas (VSO). In her speech at the closing workshop for this project, also held on 7 April, the Head of DFID Uganda, Jennie Barugh, thanked DFID's partners for their excellent work and urged them "never to stop thinking, innovating and getting better'.
Published 11 April 2016