World news story
High Commissioner hosts event to boost SMEs and bilateral trade
Reception to mark Barclays Bank Business Club's first visit to the UK.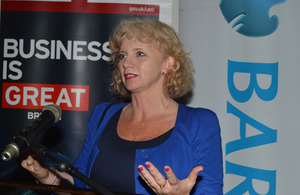 In April 2016, Barclays Bank Business Club in Uganda will make its first visit to the UK, to explore business opportunities and meet senior trade officials. To mark this important visit, on 6 April the British High Commissioner, HE Alison Blackburne, hosted a reception for the delegation at her Residence in Kampala.
The Barclays Bank Business Club in Uganda is an initiative that aims to support and promote Small and Medium-Sized Enterprises (SMEs) by providing credit facilities, financial advice and networking opportunities. The purpose of the Club's visit to the UK is to increase bilateral trade between Uganda and the UK.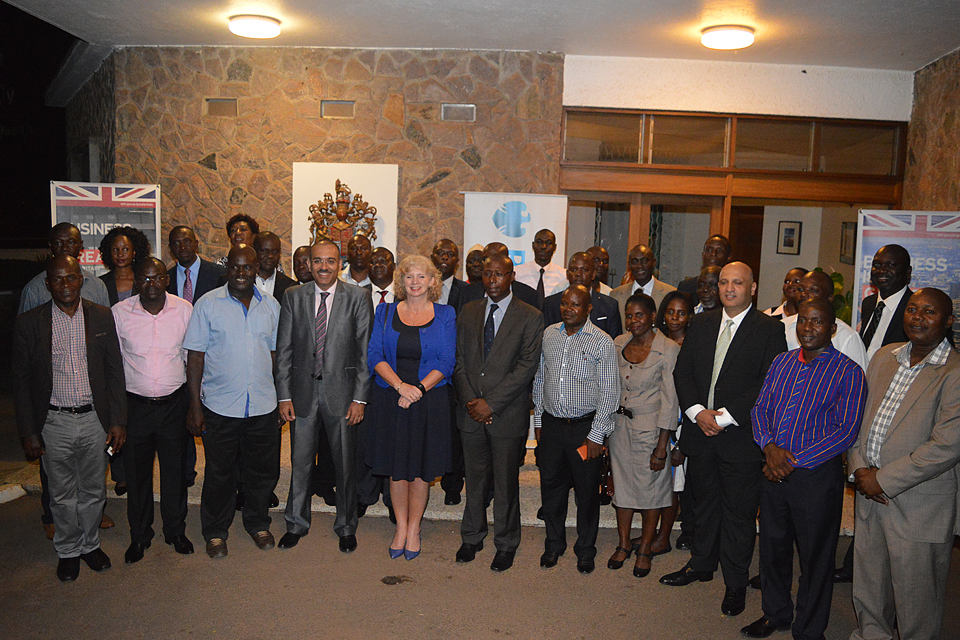 The High Commissioner's reception was attended by members of the British Business Group in Uganda and prominent guests from Ugandan government institutions and the business community. While in the UK the Barclays Bank Business Club delegation will attend the Home Building and Renovation Show in Birmingham and a Natural and Organic Products event in London. They will also meet the newly appointed Trade Envoy to Uganda, Lord Popat, at the House of Lords in London.
Speaking at the High Commissioner's reception, Barclays Uganda Managing Director, Mr Rakesh Jha, said:
The business banking segment is integral for Barclays as a business as well as the country at large, because it supports the growth of local enterprises, a key component for the country's economic growth.
He added:
Our aim is to provide all our customers with a platform to improve their businesses and enhance what matters to them. For trade to improve between two countries, face-to-face contact is essential. The British High Commission's role has been pivotal in identifying this opportunity, where we believe our customers will be able to identify potential partners present at the key trade shows in London and Birmingham, attended by over 2,000 established business owners in various sectors, like building and construction, agro-processing and trade.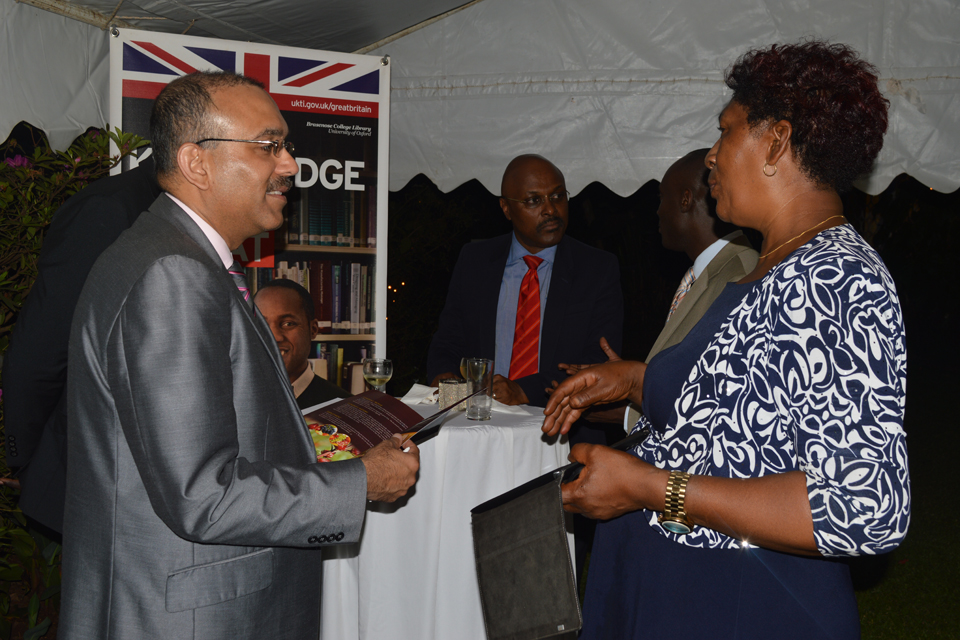 We are grateful for the tremendous support we have received from the British High Commissioner, HE Alison Blackburne, and the UK Trade and Investment Team, who have made this trip possible.
British High Commissioner HE Alison Blackburne said:
The UK is open for business. Trade and investment is among our top foreign policy priorities and as a government we enjoy significant relations with Uganda across a range of sectors that include trade, development, education, governance, health and others. In line with the UK government's target to increase exports to £1 trillion by 2020 we aim to double bilateral trade with Uganda in the same period. The recent appointment of Lord Popat as the Prime Minister's Trade Envoy to Uganda highlights the importance of our trade relations and I am delighted that he will be hosting the Barclays Business Club members to tea at the House of Lords.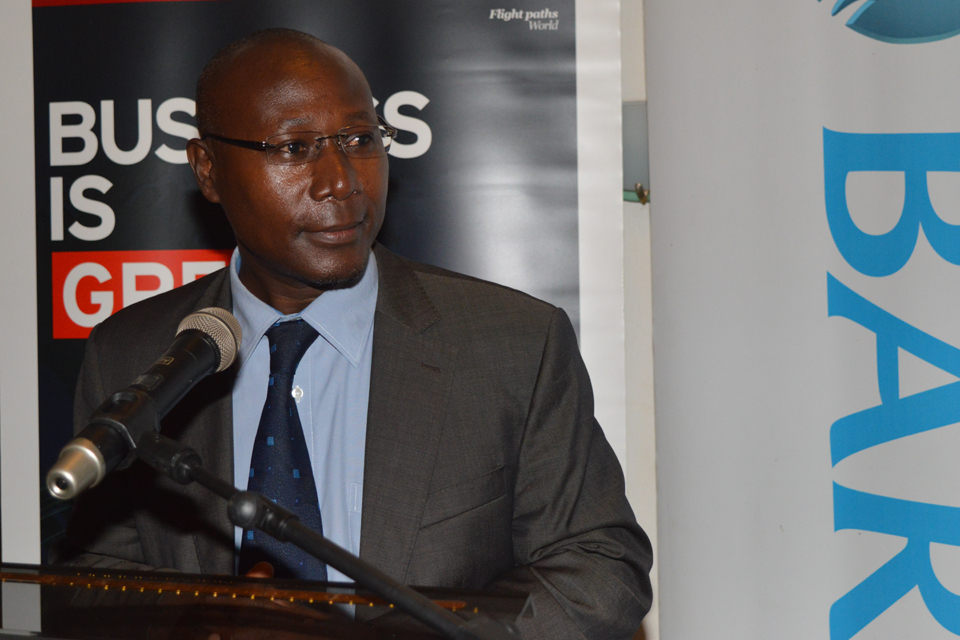 I expect the visit to offer excellent opportunities for both Ugandan and UK businesses and I would like to thank the management of Barclays Bank Uganda for putting in place such an initiative which is making it possible for local SMEs to realise their full potential.
Published 8 April 2016