World news story
High Commissioner hands over training facility to Ugandan army
H.E. Peter West visited Singo, where UK forces are providing peacekeeping training to Uganda.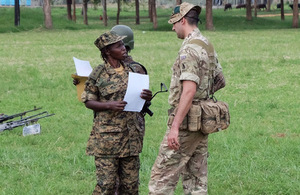 On 8 December, British High Commissioner to Uganda H.E. Peter West C.M.G. visited the Peace Support Operations Training Centre of the Uganda Peoples Defence Forces (UPDF) at Singo (Central Uganda), to see at first hand the AMISOM Pre-Deployment Training being conducted by British Forces. The High Commissioner was joined on his visit by Colonel Richard Leakey, Commander of British Peace Support Team East Africa (BPST-EA).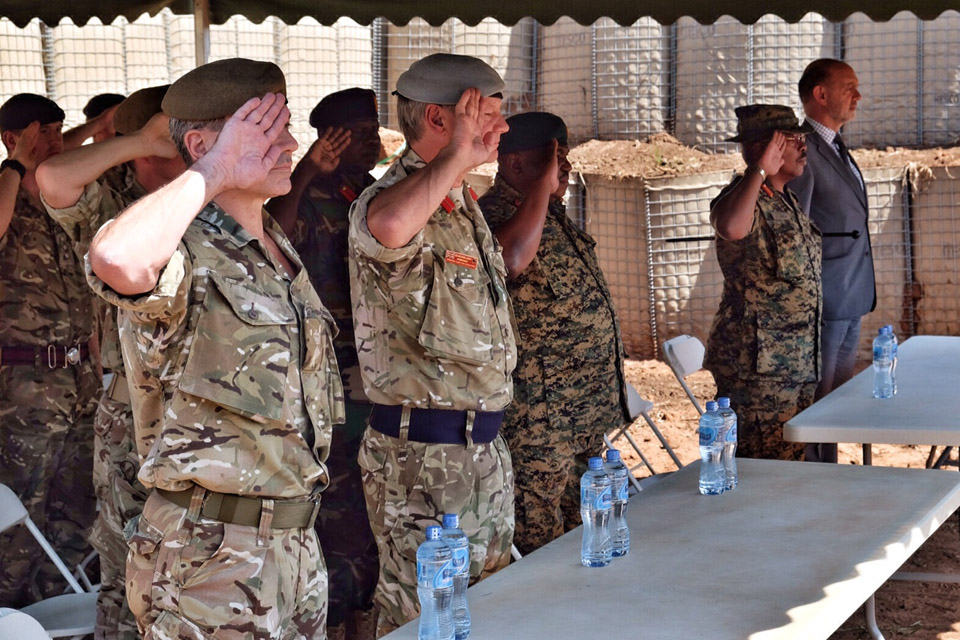 During his visit to Singo, the High Commissioner formally handed over to Brigadier Leopold Kyanda, the UPDF Chief of Staff Land Forces, and Brigadier Jack Bakasumba, Commandant of the training centre, a Forward Operating Base to enhance the reality of the training and better to prepare the force for its future operations. The Forward Operating Base was funded by the UK under, designed according to AMISOM Force Protection design, and built by UPDF Construction Engineers under the guidance of the BPST-EA.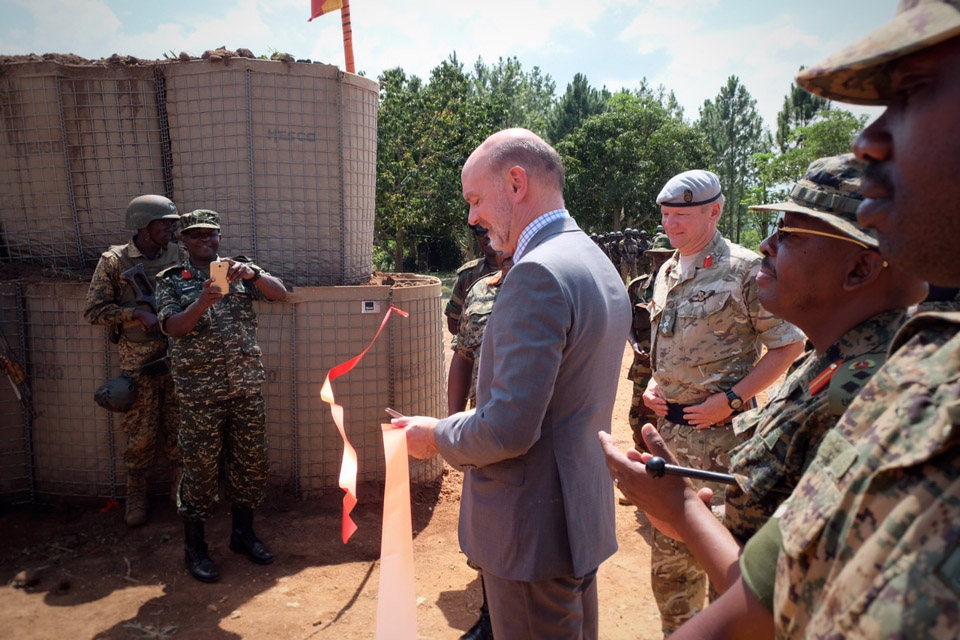 During his visit, the High Commissioner was also briefed on the training being provided to the UPDF's "UGABAG21" battle group, which was about to deploy to Somalia. The UK unit conducting the training was mainly provided by 2nd Battalion the Mercian Regiment of the British Army. Danish, US, French and Dutch forces were also helping to deliver the training.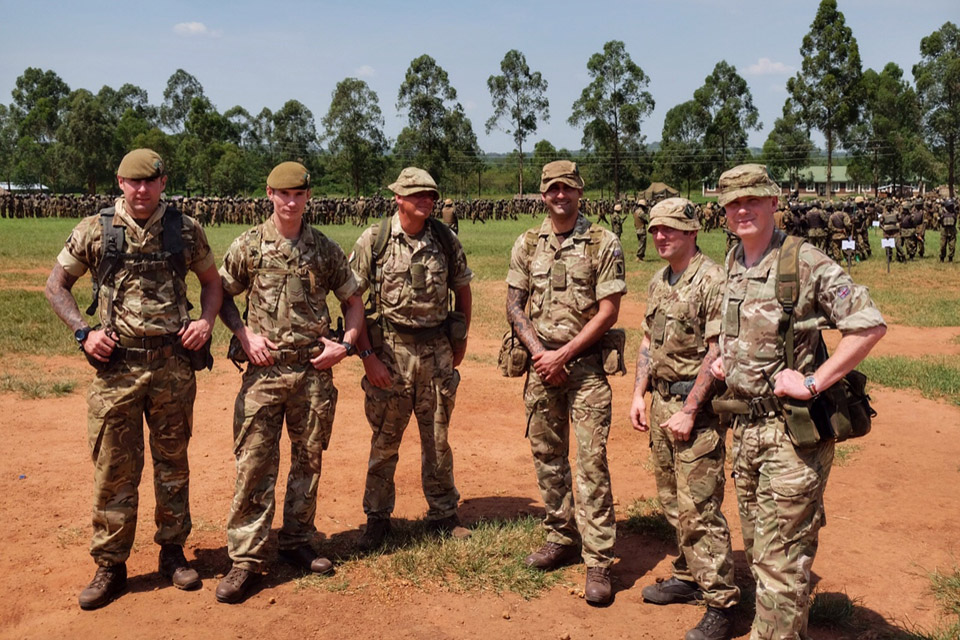 During his visit to Singo, the High Commissioner paid tribute to the significant sacrifices made by Uganda in trying to bring regional peace and security. The UK continues to support the UPDF's significant contribution to the AMISOM peacekeeping mission in Somalia. BPST-EA coordinates all UK military training support to AMISOM troop contributing countries, as well as working with the East African Standby Force and African Union.
Published 5 January 2017