World news story
High Commission presents 4 million dollars to Homestead Home for Girls
This was published under the 2010 to 2015 Conservative and Liberal Democrat coalition government
On February 10, the High Commission handed over a cheque valued at JMD 4 million dollars to the Homestead Home for girls.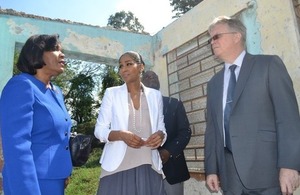 Last year in celebration of the first anniversary of the London 2012 Olympic Games and UK Embassies and High Commissions around the world were tasked with observing the anniversary with events which could raise funds for a local cause, focusing on community development and support through sports, and volunteerism. The High Commission in Kingston chose to partner with the Rotary Club of St Andrew on a project to renovate a cottage at the Homestead Home as a transitional home to accommodate girls who reached the age of 18.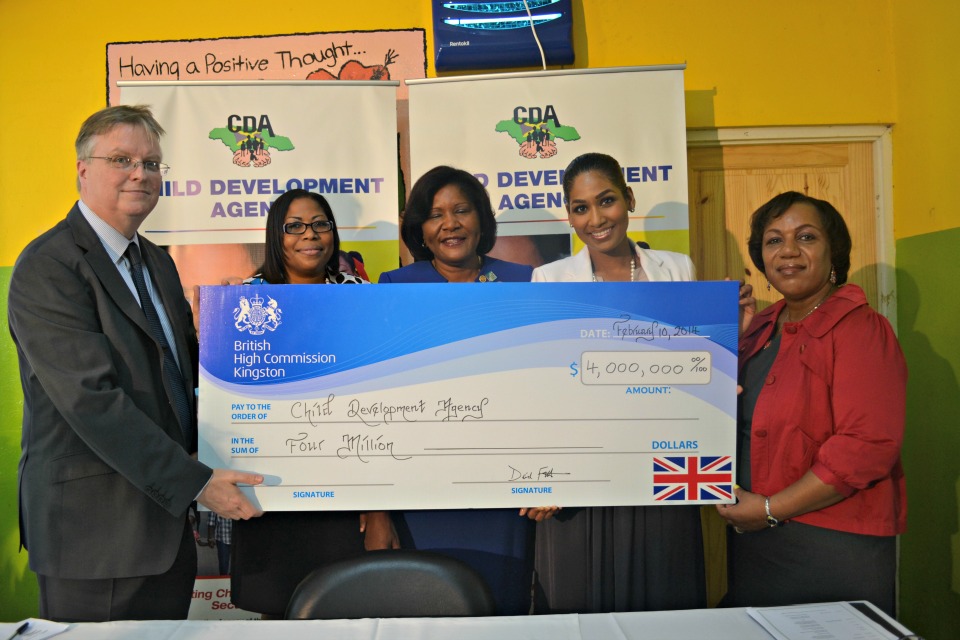 We held a series of fundraising events which included a charity football match played at the Barbican football field which saw the British High Commission team playing the Reggae Boys, and a charity auction at the High Commission where items donated by Jamaican sporting personalities, hotels, airlines, and others were auctioned for the cause. Approximately JMD 2.2 Million was raised from these events.
The High Commission is also providing grant funding of £10,000 (approximately J$1.7 million) to Homestead under a project to expand the vocational training and other educational opportunities they offer to the girls here at Homestead. The project supports expansion of the computer lab, to facilitate homework and IT training, as well as the home economics and sewing centres among other activities.
About Homestead Home
Homestead is a residential child care facility which provides shelter and support for girls 11-18 years of age who are in need of care and protection.Homestead caters to the needs of the girls who are housed here mainly through remedial learning and counselling and some vocational training, home economics, wood work and sewing.
Document information
Published: 10 February 2014