World news story
High Commission celebrates UK Higher Education and scholarships
2014/15 Scholars ready to depart for the UK.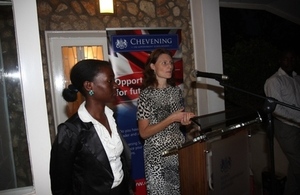 The British Acting High Commissioner, Mary Shockledge, hosted a reception at her residence on 4 September in honour of the 2014/15 Uganda Chevening Scholar, Catherine Nabonoba, highlighting the opportunities and quality which UK Higher Education offers to Ugandan students. The event was also an opportunity to wish bon voyage to departing 2014/15 Uganda Commonwealth Scholars and Fellows, and Tullow Scholars.
The reception was attended by departing scholars, UK scholarships alumni and representatives of the public and private sectors, academia, civil society and the media. Guests were treated to short multimedia presentations showcasing the world class Higher Education provided by the UK.
The 2014/15 Chevening Scholar Catherine Nabanoba, who is a civil engineer, will begin her MSc course in Geotechnical Engineering and Management at the University of Birmingham later this month. In her speech, the Acting High Commissioner said:
"We have selected Catherine for this Chevening Scholarship because we believe she has the strong potential to become an influential leader in her field … We wish Catherine bon voyage as she prepares to travel to the UK."
"The UK offers one of the best university educations available in the world. That's why the British government, the Commonwealth and companies like Tullow are so keen to fund young Ugandans to undertake further studies in Britain.
Describing the quality of British Higher Education, the Acting High Commissioner observed that four of the top six universities in the world are in the UK.
Applications are currently open for 2015/16 Uganda Chevening Scholarships. The British High Commission encourages all Ugandans who meet the criteria to apply at: www.chevening.org/uganda.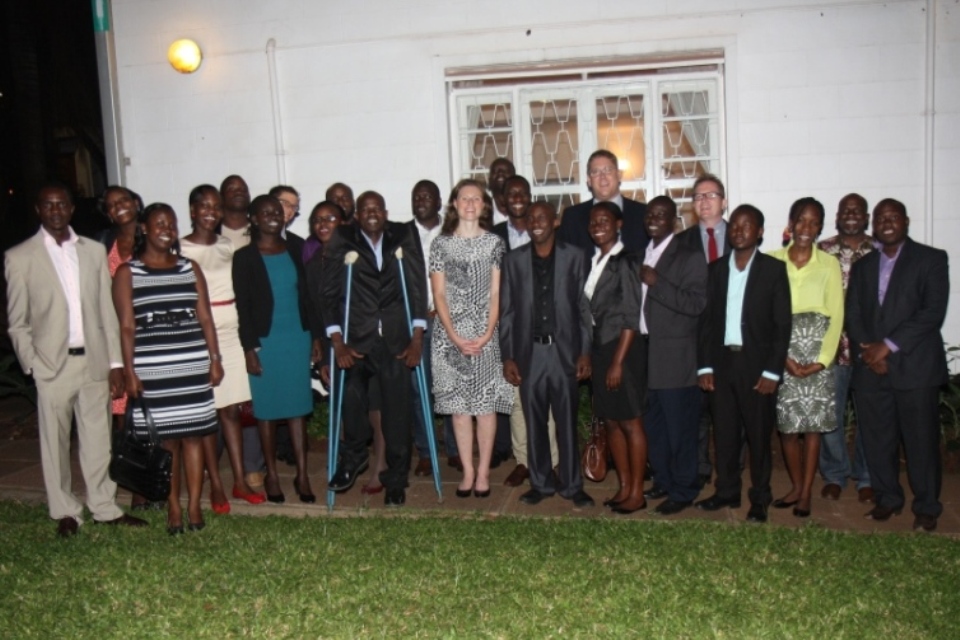 Published 5 September 2014