World news story
Her Majesty´s Ambassador to Turkmenistan comments on the Salisbury incident
In a recent op-ed, British Ambassador Thorda Abbott-Watt comments on the incident in Salisbury where a military-grade nerve agent was deployed in the UK.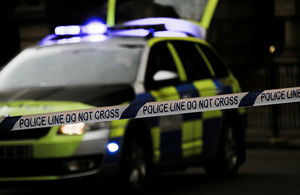 On a quiet Sunday in one of Britain's most beautiful cathedral cities, a father and daughter were struck down by the first offensive use of a nerve agent in Europe since the Second World War.
Sergei and Yulia Skripal are still lying ill in hospital. A police officer who went to help them also fell into a critical condition. Another 35 people who were nearby when the nerve agent was released needed to seek medical treatment.
The British Government has concluded that it is highly likely that Russia was responsible. This conclusion is based on the scientific identification of the nerve agent involved, our knowledge that Russia has previously produced it and retains the capability of doing so, Russia's record of conducting state-sponsored assassinations, both in Russia and overseas and Russia's known view that defectors, including former intelligence officers, represent legitimate targets.
After the attack, the British Government gave the Kremlin an opportunity to explain if any of its stocks of the substance used had been misappropriated or lost. This request was ignored, leaving us to conclude that the Russian state was guilty of attempted murder in a British city, using a lethal nerve agent banned by the Chemical Weapons Convention.
Our quarrel is not with the Russian people, whose cultural and literary achievements shine down the centuries. We will never forget the fortitude shown by the Russian nation during the Second World War, nor our common alliance against Nazism. Many Russians have made Britain their home. They abide by our laws and make an important contribution to our society. They are, and will remain, welcome. But what happened on Salisbury on 4 March represented a grave violation of both international law and state sovereignty. It is a matter of serious concern not only for the United Kingdom, but for all states. If the international community does not respond robustly, it could happen in other countries.
Thorda Abbott-Watt
British Ambassador
Published 22 March 2018