Her Majesty The Queen opens vsitors centre at Lisburn Coca-Cola plant
Her Majesty The Queen accompanied by His Royal Highness The Duke of Edinburgh has visited Coca-Cola Hellenic in Lisburn to tour the recently opened factory and to open the companies new visitors' experience.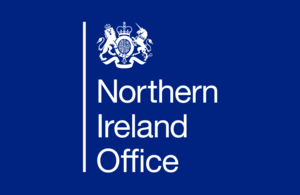 Her Majesty was greeted by Mrs Joan Christie OBE The Lord-Lieutenant of County Antrim and went on to meet Mr George David Chairman of Coca-Cola Hellenic Bottling Company, Mr Marcel Martin General Manager Coca-Cola Hellenic, Mr Alan Smith Regional Supply Chain Director, Mr Alan Hill Acting Supply Chain Director and Mr Terence Robinson OBE Former Chairman Coca-Cola Bottlers Ulster.
Coca-Cola Hellenic is Northern Ireland 's leading non-alcoholic beverage company. Its new site at Knockmore Hill in Lisburn represents an investment of £93m and provides employment for around 600 people. The company is committed to sustainable and responsible behaviour and the new plant boasts a combined heat and power plant. It also operates a number of programmes to maximise recycling and uses water from its own three wells.
Beginning a tour of the recently open facilities Her Majesty accompanied by Mr Alan Hill, met staff in the Main Production Corridor and had an opportunity to see the bottle blowing process and samples of pre-forms, moulds and finished products.
In the Laboratory the Royal Visitors met Laboratory Technicians and viewed some of the many product tests. In the Can Filler Line Her Majesty had the opportunity to view the canning process that helps produce over 32 million unit cases annually.
Viewing the Can Packer Line Her Majesty had the opportunity to see the computerised automotive warehouse racking system and speak with staff.
Her Majesty was welcome to the Visitors Centre by Mr Alan Smith and Mr Alan Hill and went on to meet Ms Erica Roseingrave Acting Head of Public Affairs and Communications and Ms Gillian Shields, Visitors' Centre Manager.
Following words of welcome from Mr Marcel Martin, Plant General Manger, Her Majesty accepted an invitation from him to unveil a plaque to commemorate the opening of the new Centre that will provide a state-of-the-art interactive learning centre that will engage the local community, employees and customers.
Ms Roseingrave presented Her Majesty with a posy and His Royal Highness with a gift of a Crystal replica of a Coca-Cola bottle.
Her Majesty and His Royal Highness accepted an invitation to sign visitors' at the close of the engagement.
Published 22 October 2010