News story
Her Majesty The Queen guest of honour at reception celebrating 150 years of Cadet Forces
Beginning the second day of a visit to Northern Ireland, Her Majesty The Queen, accompanied by His Royal Highness The Duke of Edinburgh, attended a reception at Hillsborough Castle to celebrate 150 years of Cadet Forces.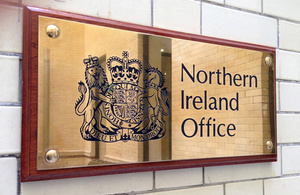 Prior to joining around 180 guests in the Throne Room and Drawing Room, Her Majesty and His Royal Highness met Brigadier Edward Smyth-Osbourne, Commander, 38(Irish) Brigade and Colonel John Rollins, Chief Executive, Reserve Forces and Cadets Association for Northern Ireland.
Her Majesty, accompanied by Brigadier Edward Smyth-Osbourne, met Cadets aged between 14 and 17 years of age from a variety of Cadet Corps with their leaders. Meanwhile in the Drawing Room, His Royal Highness the Duke of Edinburgh, accompanied by Colonel John Rollins, met a further group of around 60 cadets and leaders.
In Northern Ireland around 3,600 cadets and 500 Cadet Force adult volunteers make up the four cadet forces, including The Sea Cadet Corps, The Army Cadet Force, The Air Training Corps and the Combined Cadet Force whose 1,200 cadets are located at Bangor Grammar School, Campbell College, Foyle and Londonderry College, Royal Belfast Academical Institution and The Royal School Armagh.
They are part of the National voluntary youth organisation whose purpose is to develop, in youth, the attributes of leadership, active citizenship and physical fitness within a challenging and fun environment.
Her Majesty and His Royal Highness are expected to undertake further engagements later in the day.
Published 22 October 2010