World news story
Helping UK organic producers access the Chinese market
The Embassy's Regional Cities team has helped broker agreements which should make China's £4.6bn organic market accessible to UK exporters.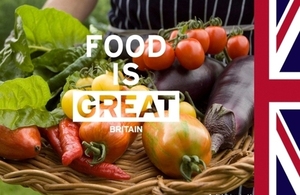 The team worked with the UK Department for the Environment, Food and Rural Affairs (Defra), the China Britain Business Council, and the government of Heilongjiang province to organise a seminar and bilateral talks on organic certification in Harbin, Heilongjiang's capital.
The talks resulted in an agreement between two organic certifying bodies (Soil Association Certification and China's Organic Food Development Centre (OFDC) ) to cooperate on conducting Chinese organic inspections in the UK. This should make it much cheaper for UK organic producers to export to China, effectively opening a market expected to be worth £4.6bn by 2015 for the first time.
Defra and China's government regulator Certification and Accreditation Administration of the People's Republic of China (CNCA) also intend to sign a Memorandum of Understanding to support this agreement, and to help boost bilateral trade in organic produce.
Emma Yeats, Senior Certification Manager, Soil Association Certification said:
This new partnership comes at a time where there is positive growth in both the UK and Chinese organic markets and exports of UK organic produce to China can really flourish. Working with OFDC will make the process of certification for our UK licensees wanting to export to China both efficient and cost effective. We are delighted with this partnership which helps develop an important export opportunity.
Xingji Xiao, Director of OFDC in Beijing said:
We think the partnership is good and very important for our collaboration and can help us promote our mutual organic programme.
Published 7 May 2014