Helping stalking victims to stay safe online
Equalities Minister Lynne Featherstone today welcomed a new guide to help stalking victims.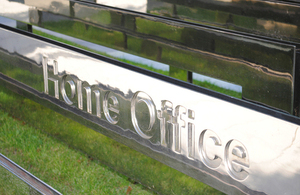 Speaking at the launch of 'Digital stalking: a guide to technology risks for victims', produced by Women's Aid and the Network for Surviving Stalking, the Minister outlined the government's guiding principles for tackling violence against women and girls and welcomed the new guide as an important resource for stalking victims.
She said: 'The effect of stalking on victims lives can be devastating and we are actively looking at what more can be done to protect victims and ensure perpetrators are prosecuted.
'I welcome this practical guide as an example of the valuable work a number of charities  are doing to provide information and support to stalking victims.'
Stalking is a crime that affects almost one in five women and one in ten men over a lifetime.
Our stalking consultation closes at the end of this week, so if you haven't already given your views on how best to tackle this crime and provide protection for victims, please contribute.
Published 1 February 2012