News story
Helping Scottish firms make a MINT
UK Government seminar will offer advice to help Scottish firms win business in emerging markets.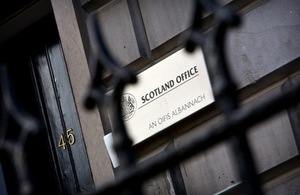 Scottish companies will be given UK Government advice on how to win orders in emerging foreign markets at a seminar in Edinburgh later this month.
Championed by former Goldman Sachs business guru Jim O'Neill, the Scotland Office and UK Trade and Investment (UKTI) seminar will give firms the information they need to win contracts in the latest wave of countries.
Mr O'Neill, now Honorary Professor of Economics at the University of Manchester, is widely credited with being among the first to recognise the potential of Brazil, Russia, India and China and coined the BRIC acronym for them. He now believes the next series of emerging economies will be the MINT countries – Mexico, Indonesia, Nigeria and Turkey.
Scottish Secretary Alistair Carmichael will host the breakfast seminar attended by UKTI trade envoys and officials who have expertise in these markets. Companies will learn of the benefits and potential pitfalls of doing business with the MINTs, focussing on high-value developments planned for these countries, potentially worth billions of pounds.
They include projects like the Veracruz port expansion in Mexico, rail and infrastructure projects in Indonesia, oil and gas in Nigeria and the Istanbul airport development in Turkey.
Although the markets are extremely lucrative, all of the MINT countries have social and political complexities which any company hoping to do business there needs to understand.
Mr Carmichael said:
The purpose of this seminar is to introduce Scottish companies to the opportunities that are available and to give them guidance on these countries so they are able to make sure their experience is a happy and, hopefully, profitable one.

There are real economic opportunities here, but there are also some complex political issues. Businesses of all sizes will have the vast resource and expertise of UKTI at their disposal.
The idea behind the Scotland Office seminar is to make firms aware of the opportunities on offer, but also advise on how best to limit the risks.
The seminar will take place at Murrayfield Stadium in Edinburgh on Thursday, June 19. It will be followed by a series of high-profile visits to the MINT countries by senior UK Ministers as part of a drive to champion British business and help them secure some of the high-value contracts on offer.
UK Trade & Investment - which has more than 100 countries - offers services to British businesses wanting to gain access to global markets through export, and foreign based firms wanting to invest in the UK as a base to expand globally.
Any business wanting to attend the seminar should contact the Scotland Office.
Published 2 June 2014