Helping developing countries reduce carbon emissions
Today the UK Government gave its backing to a global scheme which will help developing countries cut their carbon emissions.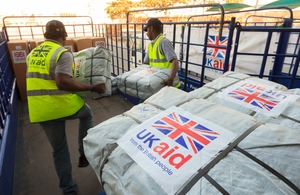 The UK Government will support the World Bank's Partnership for Market Readiness to help developing countries set up their own carbon trading systems to cut emissions. This will allow more investment in green technologies across the world and help stimulate private sector low carbon investment opportunities.
The UK's support joins financial contributions from the European Commission, Germany, Norway, Australia and the United States, and will help up to 15 developing countries to set up market-based policies including better international crediting systems and domestic trading schemes.
Andrew Mitchell, the Secretary of State for International Development said:
"Establishing their own carbon trading mechanisms will allow developing countries to play their own role in reducing their carbon emissions.
"This funding will kick start innovative carbon programmes that will help poor communities cope with climate change challenges.
"By better harnessing the innovation of the private sector, developing countries will have the tools to create jobs and develop local solutions that will increase access to clean energy and improve the lives of the world's poorest people".
Published 11 April 2011