Press release
Help for industrial disease victims
Sufferers of a deadly industrial disease to be supported by faster legal processes under proposals announced by Courts Minister Helen Grant.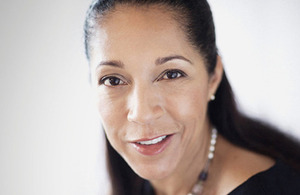 The plans would see the creation of an out-of-court process specifically to help settle compensation claims for victims of mesothelioma – a condition which often develops decades after the sufferer has been exposed to asbestos but usually kills within months of being diagnosed.
The proposals – which are out for consultation - would be backed by a new online case management system funded by the insurance industry.
Courts Minister Helen Grant said:
"Mesothelioma is an awful condition which can destroy lives in a frighteningly short amount of time and we want to do everything we can to help sufferers and their families.
"The improved out-of-court process will help to ensure they can access any compensation they are due as quickly as possible."
The proposals would enable victims, or their lawyers, to quickly settle uncontested claims with the insurers of the employers responsible for exposing them to asbestos.
A similar process has been successfully used in recent years to speed up claims for compensation for injuries suffered in road accidents.
The new system will be used for cases where the victim knows where they had been working when they were exposed to asbestos.
Other measures are being put in place by the Department for Work and Pensions to support mesothelioma sufferers who cannot trace the employer responsible for them being exposed, or their insurer. These are contained in the Mesothelioma Bill currently progressing through Parliament.
Notes to editors:
The consultation runs from 24 July 2013 to 2 October.
The Government will consider responses and then decide on next steps.
Approximately 2,200 people die from mesothelioma in the UK each year. The symptoms often develop 30 to 40 years after exposure to asbestos. Sufferers have an average life expectancy of less than nine months once diagnosed.
For further information please call the Ministry of Justice press office on 020 3334 3536. Follow us @MoJpress
Published 24 July 2013