Heathrow cocaine seizure linked to huge cannabis find
Border Force officers at Heathrow are linking a seizure of cocaine at the airport to a massive haul of cannabis found the day before.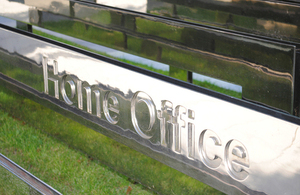 The cocaine, which weighed about 7.5 kilos, was found on Tuesday 25 September hidden inside plantains, within a larger freight consignment of fruit and vegetables from Ghana.
The plantains had been hollowed out and the skins resealed in an attempt to conceal the powder inside.
It is estimated the class A drugs could have had a potential value of approximately £750,000 if cut and sold on the street in the UK.
The consignment had come on the same service from Accra, but had arrived a day later than the cannabis. Investigations are ongoing.
Dent in profits
Marc Owen, Heathrow Director for Border Force, said:
'It seems likely that the same criminal gangs were involved in both of these two smuggling attempts. This means that in just two days we have put a £5million dent in their profits.
'These two seizures demonstrate the success we're having in disrupting criminal smugglers and keeping illegal drugs off the streets of the UK.'
On Monday (24 September) Border Force officers had discovered 1.5 tonnes of cannabis, street value around £4.3million, in three separate freight containers which had also originated in Accra, Ghana.
The seizure was the largest of its kind at Heathrow in several years.
Anyone with information about activity they suspect may be linked to drug smuggling should call our hotline on 0800 59 5000.
Published 28 September 2012