News story
Health and Safety Manager at MAIB, Southampton
We are advertising a job vacancy for a Health and Safety (H&S) Manager.
This news article was withdrawn on
Application closing date was 16 April 2018.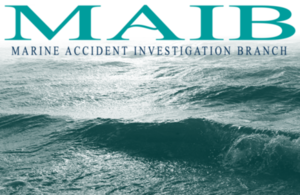 Key responsibilities will include:
reviewing and updating the H&S management policy and documentation
on those occasions when the scale of disruption or level of hazards warrants a dedicated H&S presence at the accident site, you will be required to deploy as part of the MAIB team
arranging the purchase, maintenance, testing, repair and replacement of safety equipment and personal protective equipment as necessary
organising H&S training for inspectors
For further information about this position and how to apply see Civil Service Jobs, Health and Safety Manager.
Closing date: 16 April 2018.
Published 29 March 2018