Press release
HCA to invest in Liverpool commercial projects following transfers from joint venture
The HCA is to invest in 2 major commercial developments in Liverpool, following agreement between the HCA and Aviva Investors to close the north-west property joint venture NorwePP.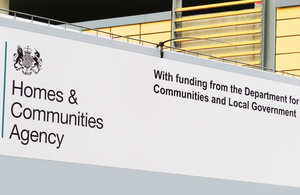 The partnership was formed by the North West Development Agency (NWDA) in 2006 as a 10-year joint venture with the Ashtenne Industrial Fund, which is now controlled by Aviva Investors. The NWDA's interest was also transferred to the HCA in September 2011 as part of the closure of the regional development agencies.
The partnership was set up to manage, enhance and sell a number of the former NWDA's industrial and office assets and following the sale of 20 industrial assets as single portfolio in November 2013 there now remains only the Liverpool Innovation Park on Edge Lane and Exchange Station, a recently refurbished office in the city centre.
The HCA and Aviva Investors have together agreed to close the partnership 18 months early and as part of the deal the HCA took ownership of Liverpool Innovation Park and Exchange Station at the end of March. The HCA has appointed CBRE to manage both the properties on its behalf.
Deborah McLaughlin, HCA's Executive Director for the North West, said:
The partnership did a tremendous job in improving its property assets and moving them into private ownership, especially when it mostly operated during a period of dramatic falls in property values and rents and economic uncertainty. The 2 remaining properties in the portfolio have transferred to the HCA and we will manage and improve them with a view to selling them to the private sector when we consider this in the best interests of tenants and the city.

In the meantime, we'll continue to provide high-quality business space and current and future tenants will be our focus. We're therefore working with occupiers at both sites to manage the transition smoothly and we'll respect existing leases and deals for new leases agreed by the partnership. We hope to increase tenancy levels at both properties and we're already receiving encouraging interest from major occupiers.
Asha Winterflood, Fund Manager at Aviva Investors, said:
As the fund managers of the NorwePP joint venture, we've really enjoyed working with our public partners to improve a number of property assets across the North West. After a lot of hard work on the part of partners, only 2 properties now remain and we firmly believe the early closure is the right strategy for the partnership in the current market.
Published 7 April 2014