Have your say on long term conditions strategy
The Department of Health is asking people to comment on what should be covered by the cross-government long term conditions strategy.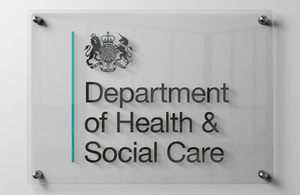 We are drafting the strategy at the moment and plan to publish it towards the end of this year. The strategy will be a high level vision, describing how we want to see improvements in the lives of people with long term conditions. It will apply to England only.
We would like to hear from people with long term conditions, carers, health professionals, commissioners, local authorities and the voluntary sector. People's experiences, both positive and negative, and their ideas about what could be done differently, are vital to make the strategy as relevant as possible.
The content of the strategy will not be confined to health issues. It will also cover other aspects of people's lives that can be affected by long term conditions and bring together departments across central government to sign up to shared aims.
Published 2 May 2012