Harrow couple sentenced over immigration scam
A husband and wife who were found with more than £300,000 cash hidden in their home have been sentenced to over eleven years.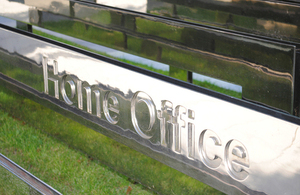 The couple were part of an immigration scam which sought to help people to stay in the UK illegally.
Indian national Vijay Sorthia, 35, an accredited immigration advisor who ran a firm named Migration Gurus based on High Street, Wealdstone, was arrested by officers from the UK Border Agency's West London Criminal and Financial Investigation team in May 2010 at his home in Stanmore.
As officers searched the property they found approximately £330,000 in cash. Most of it was hidden in a holdall at the back of a cupboard, but other bundles of notes were also discovered with client names and numbers on.
His wife Bhawna, 31, was arrested one month later.
Visas
Investigations by the UK Border Agency revealed that Vijay Sorthia had dozens of clients who had applied to the Home Office for visas claiming to be highly skilled migrants.
The couple were using dozens of 'cover companies' to provide clients with payslips and wage payments to make it look like they were employed and earning much more than they actually were.
Fifteen clients who benefited from the Sorthia scam have also been convicted and sentenced to between 8 and 10 months in prison. Fourteen have already been removed from the UK.
Sophisticated scam
Today a judge sentenced Vijay Sorthia to 10 years in prison. His wife was sentenced to 15 months.
Senior investigating officer Robert Coxhead from the UK Border Agency's West London Immigration Crime Team, said: 'Vijay and Bhawna Sorthia knowingly flouted the UK's immigration laws. They ran a sophisticated scam designed to help people who would otherwise have no right to be here stay in the UK.
'The amount of cash found at their home illustrates how lucrative this was, and we will now begin the process of stripping them of those assets using the Proceeds of Crime Act.
'The couple will also face deportation after they have served their sentences.'
Published 16 May 2012