News story
Harmful drugs to be banned
The government has taken the next step in the process of banning a number of harmful drugs.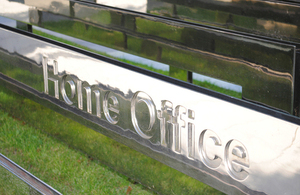 An order was laid in Parliament this week to seek to make phenazepam a Class C drug, 2-DPMP (found in samples of 'Ivory Wave') and its related compounds Class B, and two anabolic steroids - 7-hydroxy DHEA and 7-keto DHEA - Class C.
The decision to progress with banning these drugs came after advice from the government's independent experts on drug-related issues, the Advisory Council on the Misuse of Drugs.
If approved by Parliament, the classifications are expected to take effect in the Spring.
Minister for Crime Prevention and Antisocial Behaviour Reduction, Lord Henley, said: 'Drugs ruin lives and cause misery in communities across the country.
'We are determined to tackle the harms they pose, and prevent substances such as legal highs gaining a foothold in the UK. Controlling these substances sends a clear message to users as well as to those producing and supplying them.'
Published 19 January 2012